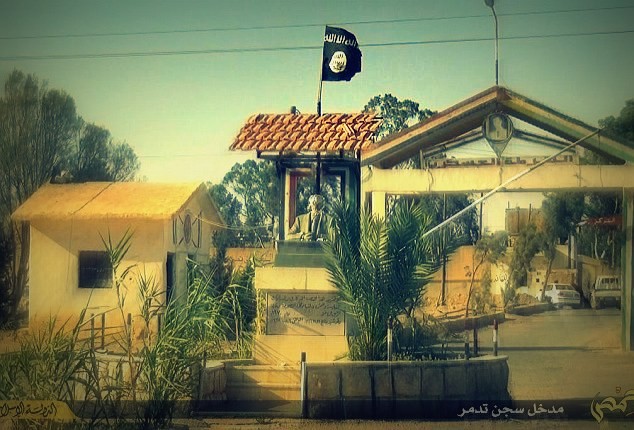 Russia along with Syria is believed to be mounting a major offensive on Palmyra, as attack helicopters including 152 mm 2A65 Msta-B towed howitzers have been deployed on the Tadmur front.
The information was leaked unintentionally during a television briefing by the Russian Ministry of Defence while discussing its plan of action in the Homs province.
A map shown during the televised briefing on 17 November shows Mi-24 attack helicopters and one Mi-8 utility helicopter at Al-Shayrat Air Base near Palmyra. A unit of 120th Artillery Brigade is also shown being deployed at a Syrian Arab Army (SAA) base in the south with six 152 mm 2A65 Msta-B towed howitzers.
Isis captured the historic city of Palmyra in May, after Syrian forces loyal to president, Bashar al-Assad, were defeated after a seven-day siege by the radical terrorist group.
For Isis, the capture of Palmyra and the city of Tadmur meant a strategic win for the radical terrorist group as the gas fields in the region supply most of the electricity to regions under Assad. The defeat also left Homs and Damascus exposed to Isis advances.
Recent reports from Palmyra indicate that the Syrian Arab Army (SAA) assisted by Russian warplanes in recent days has made major advances in Palmyra by cutting-off a main supply route between the city and Raqqa - an Isis stronghold.
According to IHS Jane's 360, the artillery unit near Palmyra has be Russian as Syria does not have a 120th brigade that is equipped with Msta-B guns.
The development is indication of the fact that Russia now wants to increase its involvement in the fight against Isis. According to IHS Jane, only three out of total 16 Russian helicopters deployed in its base in Latakia still remain at the base,which means most of them have now been moved to other Syrian air bases.