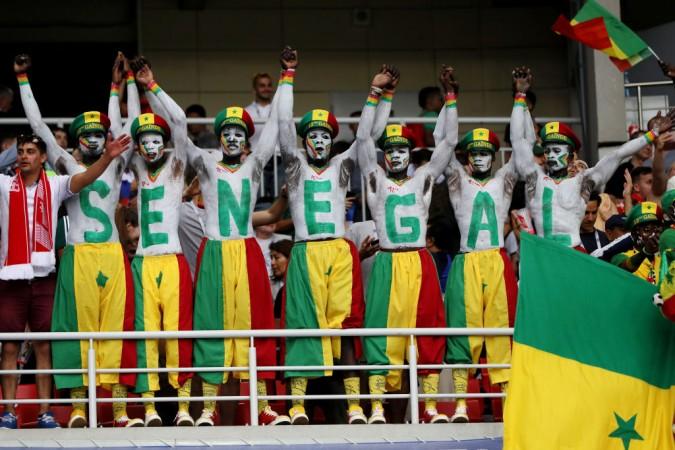 A majority of the Indian public can certainly take inspiration from the way Japan and Senegal fans handled themselves after their national teams' wins at Fifa World Cup 2018 in Russia on Tuesday, June 19.
The Senegalese fans had flocked to the Spartak Stadium in Moscow for their Group H opener against European favourites Poland. Many had come hours before the kick-off and helped create an electrifying atmosphere in Moscow.
The fans' enthusiasm was duly rewarded as Aliou Cisse's men piped Poland 2-1 to become the first African side to clinch three points in the ongoing quadrennial tournament.
Senegal were comfortably leading 2-0 after 85 minutes of play, thanks to an own goal from Polish defender Thiago Cionek and Mbaye Niang's strike at the hour mark. However, Poland pulled one back through Grzegorz Krychowiak's strike in the 86th minute of the match, contributing to a nervy last few minutes.
Senegal fans earn praise for responsible gesture
The African side though were able to hold on the lead and the referee's full-time whistle sparked wild celebrations at the Spartak Stadium.
Despite the rush of adrenaline, Senegal fans made sure they kept their part of the stadium clean. Several fans collected thrash from their respective seats and rows and piled it at one particular spot to make it easy for the volunteers at the stadium.
The responsible gesture has won hearts across the globe. The video clips of Senegal fans in action has gone viral on social media even as the vibrant group was lauded for their courtesy towards the host nation.
'Japan fans showcase the need to care for the planet'
Similarly, Japanese fans had stayed back after their national team's historic win over Colombia at the Mordovia Arena in Saransk to help collect the trash in their part of the stands.
The Blue Samurai fans can be seen carrying large trash bags and meticulously collecting garbage from their rows.
However, the gesture didn't come as a surprise as Japanese fans had cleaned up stadiums even during their team's 2014 World Cup campaign in Russia.
Scott North, a professor of sociology at the Osaka University, Japan believes the fans' heightened consciousness is one of the ways to make a statement about the need to "care responsibly" for the planet.
"Cleaning up after football matches in an extension of basic behaviours that are taught in school, where the children clean their school classrooms and hallways," North told the BBC.
"With constant reminders throughout childhood these behaviours become habits for much of the population," he added.
"What better place to make a statement about the need to care responsibly for the planet than the World Cup."