External Affairs Minister Sushma Swaraj left for Dhaka on Sunday for a two-day visit to Bangladesh. Reports state that one of Swaraj's prime agenda during her visit to the neighbouring country is the ongoing Rohingya crisis.
Rohingyas are stateless Indo-Aryan people from Rakhine state in Myanmar and are categorised as one of the most persecuted minorities in the world. Around 40,000 Rohingyas have settled in India. Ever since the latest flare-up of violence against the community in Myanmar this year, over 4 lakh Rohingyas have fled the state, pouring into nearby countries like Bangladesh seeking refuge.
Bangladesh is facing a refugee crisis, where the figure of Rohingya refugees has more than doubled than what was calculated weeks earlier when their sudden exodus from Rakhine began late August. Dhaka has also sought assistance from India to de-escalate the crisis of the rising number of refugees in the country.
MEA spokesperson Raveesh Kumar announced Swaraj's departure from New Delhi on Twitter.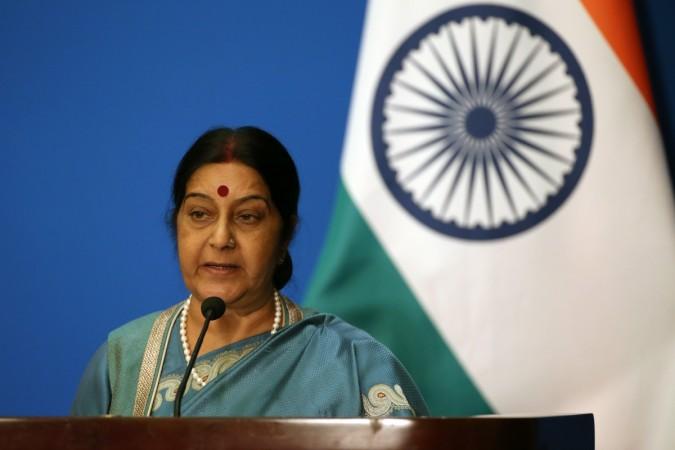 "External Affairs Minister Sushma Swaraj departs for Bangladesh to review the excellent bilateral relations and further strengthen ties," Kumar wrote.
The Ministry of External Affairs, in an official statement regarding Swaraj's visit to Dhaka on October 22-23 said, it is primarily to participate in the joint consultative commission and to "review the excellent bilateral relations".
"During the visit, EAM and the Bangladesh Foreign Minister will co-chair the 4th meeting of the India-Bangladesh Joint Consultative Commission. EAM is expected to meet the Bangladeshi leadership and also interact with the representatives of leading Bangladeshi think tanks, chambers of commerce and industry and cultural organisations," the statement read.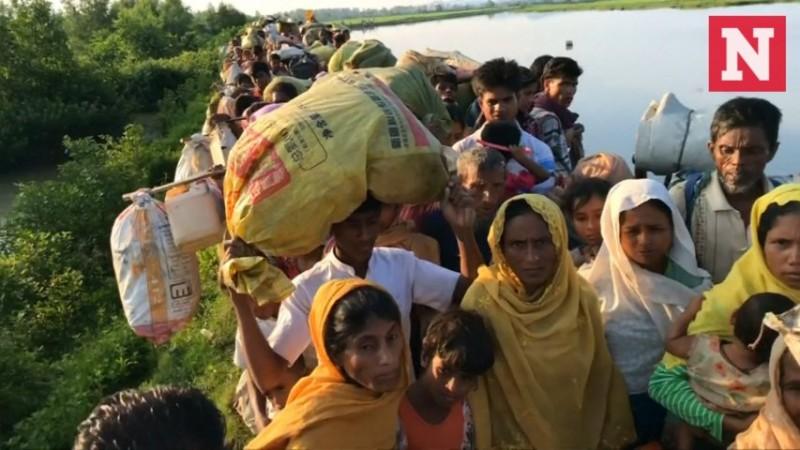 Swaraj will also call on Bangladesh Prime Minister Sheikh Hasina and Leader of Opposition in Parliament Raushon Ershad during her visit. Reports state that the two sides are working out a meeting with the BNP chairperson Khaleda Zia as well.
The latest string of violence in Myanmar's northwestern Rakhine state began on August 25 when Rohingya insurgents reportedly attacked various police posts and an army base. A military counter-offensive and clashes led to a loss of at least 400 lives and initiated an exodus of the villagers in the region to Bangladesh.