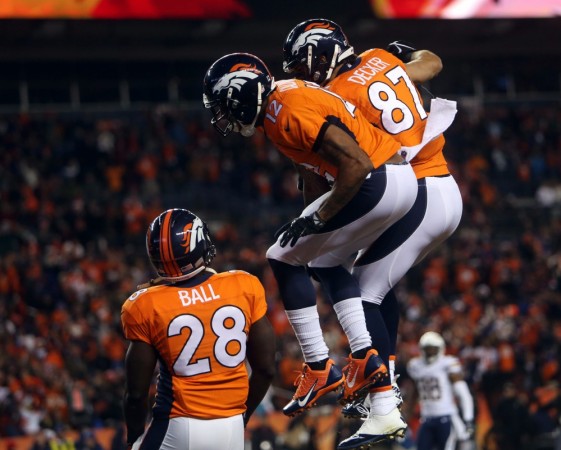 The much-awaited Super Bowl 2014 is all set to kick off on Sunday, with Denver Broncos and Seattle Seahawks taking on each other for the coveted title.
The Super Bowl XLVIII will be played at the MetLife Stadium, East Rutherford, New Jersey at 6:25pm ET on February 2 (5:00 am IST, February 3). The event, which is expected to draw over a 100 million viewers worldwide, will be broadcast live on Fox.
The Fox NFL pregame is scheduled to begin at 2pm, before the players take the field at 6. The show, leading up to the Super Bowl, is expected to be broadcast from New York and New Jersey, with several former and current football players talking about team composition. Co-hosts Terry Bradshaw and Curt Menefee will speak to several people, including Howie Long, Michael Strahan, Jimmy Johnson and Jay Glazer, during the pregame show.
One of the highlights of the pregame show is Bill O'Reilly's live interview with President Barack Obama from The White House at 4:30pm. An interview with quarterback Joe Namath will also be telecast.
Joe Buck and Troy Aikman will call the game at 6pm. Fox's total coverage of Super Bowl XLVIII, including the pregame show, commercials and extended halftime may exceed 10 hours.
The Seahawks entered the NFL Super Bowl XLVIII after the 23-17 win against the San Francisco 49ers last month. Richard Sherman was the centre of attraction in the game not only for deflecting a pass meant for 49ers' Michael Crabtree towards the end of the game, which was instrumental for the thrilling win, but also for his outbursts at Crabtree, for which he apologized later.
The Broncos, on the other hand, reached the final by beating New England Patriots 26-16. Broncos quarterback Peyton Manning's performance was terrific, and he will be expected to play a vital role in the Super Bowl as well.