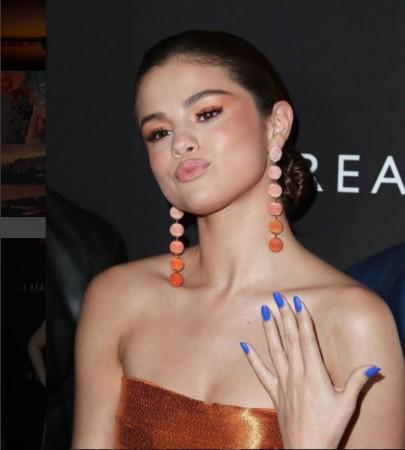 Summer is here and while the heat and dust do get annoying, it is also the time for shorts and summer dresses. And something that really adds to the wardrobe fun is the pastel and soothing shades of nail colours.
Solid colours like pink, powder blue and sea-green have always been pretty, you can also mix and match the shades and add designs and patterns to them. Also, we believe that two of the most fun colours to wear as solids are yellow and tangerine with a neon touch.
Here are our top five nail colour picks that not only go with every outfit but will also add the much-needed zing to it:
Peachy Pink
Pink is one of the most popular colours when it comes to nail paints. The reason being it suits everyone and has a very feminine touch to it. The shade is classy and never goes out of style. Pink comes in various colour tones and is a nice, soothing shade for the season.
Powder blue
Pretty popular with even the celebs, powder blue is a very soothing and mellow tone, perfect for the summer. Adding a hint of glitter to the ring finger adds to the charm.
Neon
Neon nail paints are all the rage. The shade looks stunning and really stands out. And if you want to make it brighter than it already is, a white base colour will do the trick.
Nude shade
If you are not a fan of bright colours, a nude shade is your saviour. To add a hint of glamour to it, you can play with shades such as glittery black on one finger or even try nail art on it.
Sea green
Summer always reminds us of the sea and sandy beaches. And what better way to emulate these dreams on your nails. The colour is pleasant to the eye and looks amazing for the season. You can even add some life to it by combining it with shades of silver or even brown.
White
We believe opaque white colour is one of the most underrated shades. It stands out against your skin and yet is soft on the eyes. But be sure to apply an even base coat so that the ridges on the nails do not show up and finish it with a layer of top coat to prevent those ugly chips.