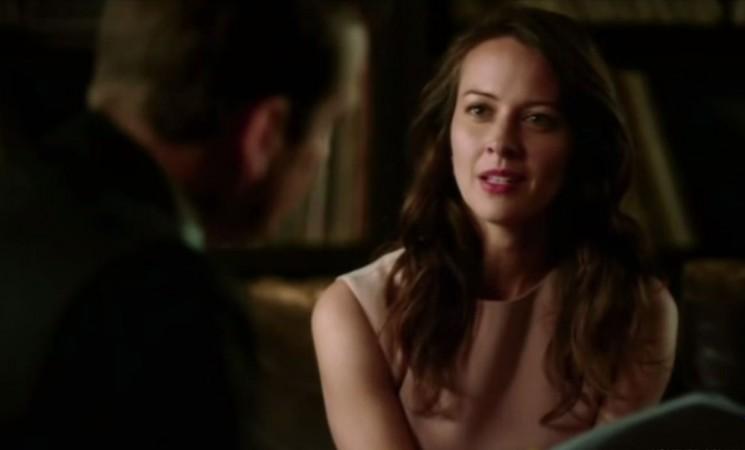 The promo for Season 5 Episode 4 of "Suits" has confirmed an important "Suit' reality: something or the other will always come between Louis and Harvey to keep them at loggerheads. In "No Puedo Hacerlo" aka "Toe to Toe", it is the arrival of Louis' sister Esther.
From the promo, it is clear that Esther and Louis (Rick Hoffman) do not get along very well, but the latter certainly has affection for his sister. He asks his long-time rival Harvey (Garbiel Macht) not to sleep with his sister, something Harvey does not intend doing anyway.
However, when Harvey meets Esther, it is quite apparent that they are attracted to each other. Esther even asks Harvey, "Would you like to take me home tonight?" Could Esther's proposal lead Harvey to understand that he is love with Donna (Sarah Rafferty)?
Meanwhile, on the professional front, Harvey will be seen stepping out of his area of expertise in order to help a "special" client. Although Harvey is no stranger to bending rules, this time round he may ending breaking them so as to help his client.
Harvey cannot count on Mike (Patrick J Adams), because he is busy fighting a class-action case with his soon-to-be father-in-law Robert Zane (Wendell Pierce). During the course of the case, Mike learns that the concept of winning has widely different definitions in his and Robert's dictionaries.
Following the panic attack in "No Refills", Harvey will visit his therapist Dr. Agard (Christina Cole); viewers will get to see how his past haunts him even now.
Watch out for "No Puedo Hacerlo" aka "Toe to Toe" on Wednesday at 9.0 pm (EST) on USA Network or stream it live via USANetworkLive or Hulu.