Netflix show Stranger Things has been renewed for a third season and also there is a high possibility for a fourth season. But Millie Bobby Brown might not reprise her role as Eleven in season 3.
Also Read: Rejoice, Stranger Things fans! Season 3 is in the works
The character's return is not confirmed in the third season. It had been in question earlier as well at the end of the first season. In the first season finale, we have seen Eleven using her telekinetic power to control the Demogorgon. But the terrific process slowly moved her towards destruction.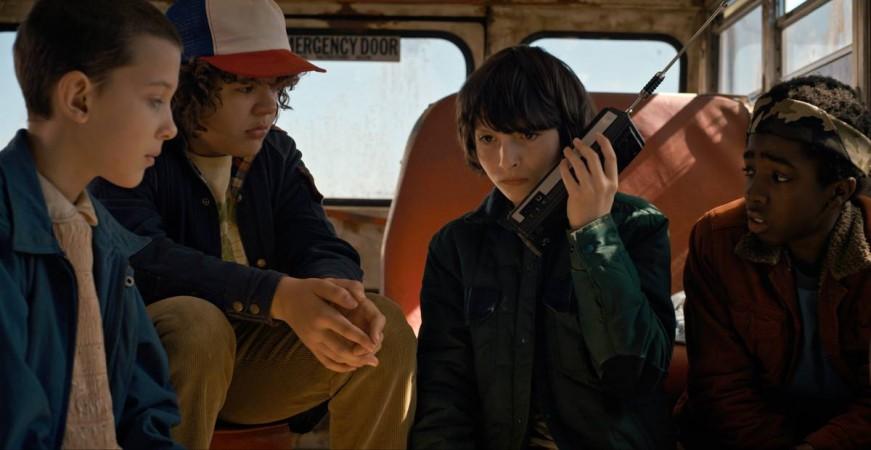 Meanwhile, the 'one month later' sequence showed that chief Jim Hopper (David Harbour) left a Tupperware dish filled with food and a pack of Eggo waffles in the woods hoping that she was alive.
But finally, the season 2 trailer for Stranger Things revealed that Eleven is trapped in Upside Down but still alive. And, there are some other monsters that exist in that universe which are worst that Demogorgon.
In a recent interaction with Vulture, show Writer Jen Chaney almost revealed Eleven's fate but controlled herself at the right moment from revealing too much. On being asked whether Brown is returning for season 3 or not, Chaney said, "I plead the fifth. It's easier for the other characters to talk about it. For Eleven..."
Stranger Things would not be the same without Millie Bobby Brown's Eleven. But the creator Duffer Brothers are desperate enough to believe in their storyline more than the fan-favourites. For instance, Shannon Purser's character Barb is not returning in season 2 despite audience demand.
The sci-fi horror drama is set to return on Netflix with its second season on October 27, 2017. Previously it was scheduled to be released on the Halloween.