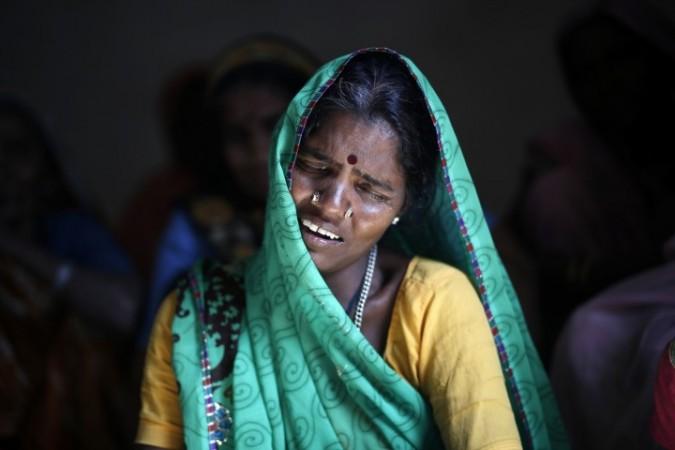 The police have arrested a father-son duo, owners of a pharmaceutical company that supplied drugs for the sterilisation camp in Chhattisgarh, where at least 14 women died after undergoing surgeries.
Sumit and Rajesh Mahawar, who own Mahawar Pharmaceuticals, have been arrested under suspicion, though police remain tight-lipped over the detention as investigations are in progress.
Meanwhile, another person has died and six others were admitted to hospital after consuming antibiotic pills supplied by the company, but had not undergone sterilisation at the camp.
The manufacturing unit of the company has been shut down and a state-wide ban on all the products distributed by the firm has been declared.
"They [more patients] came with medicine strips in their hand ... They complained of vomiting, dizziness and swelling in the feet. It looks like most of the sterilisation patients might be affected due to this medicine," an official at the Chhattisgarh Institute of Medical Sciences, where the patients are being treated, told Reuters on condition of anonymity.
Action has been taken following initial examination by Indian medical authorities who have filed a complaint with the police against Mahawar Pharmaceuticals.
Unsafe Practices
The arrest of the pharmaceutical company owners comes a day after doctor RK Gupta, who performed the tubectomy procedure on women, was arrested.
The recent deaths have put hazardous practices undertaken by authorities and medical officials in India in the limelight, as activists call for greater reforms to prevent such episodes in future.
While Gupta faces charges of medical negligence, he claims to have conducted more than 50,000 sterilisation surgeries successfully. Gupta claims that he has performed one tubectomy surgery every two minutes.
The state government is also drawing flak for holding tubectomy surgeries to keep population in check.
The target set by the Chhattisgarh government was to complete 1,75,000 female sterilisations for the year 2014-2015. In Chhattisgarh, nearly 54,000 surgeries have been performed so far, putting more pressure on the doctors to operate more women and meet the government target.
"The numbers are way below targets so the doctor was in a hurry, the government was in a hurry, that's why even after the shocking deaths in Bilaspur, another camp started the very next day were two more women died," Brinda Karat, senior politician and women's rights activist, wrote.
She added: "Clearly treating poor women as cattle or worse is acceptable as long as they suffer in silence, as long as their bleeding and pain does not make headlines, and of course, as long as they don't die."
Growing Population
Women who undergo such sterilisation drive are also offered a nominal incentive by the government in order to encourage their participation.
On the other hand, calls are also growing to bring in male sterilisation, which is less intrusive as compared to female sterilisation.
Health ministry officials admit that there is lack of research and resources in this field, as India's population is set to become the world's largest by 2030.
"Even for temporary contraception the government has not been able to offer modern forms like injectable ones. From our field visits we have been able to gather that women cannot force men to use condoms, in some areas where religious or cultural diktats do not allow the use to contraceptives or men themselves are against it, women have confided that they cannot even rely on intrauterine devices or birth control pills. In such scenarios injectable contraception is ideal," a health ministry official told the Hindu.