Star Wars: Episode VIII – The Last Jedi cast member John Boyega has opened up about his role in the upcoming film and he accidentally revealed some new details about his character, Finn.
The 25-year-old English actor and producer donned a black and white outfit for the Star Wars Celebration in Orlando and many of the fans started speculating that he is hinting at a big character change for the former stormtrooper.
When one of the franchise fans asked the cast member about his outfit, he teased that there could be a hidden meaning behind it. "I'm a Star Wars fans as much as I'm a star in it. So when I wear stuffs just know that it's for a reason," he sarcastically replied.
Star Wars VIII: Daisy Ridley drops MAJOR spoilers on Luke Skywalker in The Last Jedi
Rumours mills were over-riding over Finn's return back to The First Order and many leaked details of Star Wars: Episode VIII suggested that he will be going undercover as a fighter to destroy the new secret base of Kylo Ren and his mysterious master.
Boyega did not really explain whether he will be joining back The First Order as a stormtrooper or continue to fight against them with Rey. But he surely stated that Finn has lot of issues with Supreme Leader Snoke.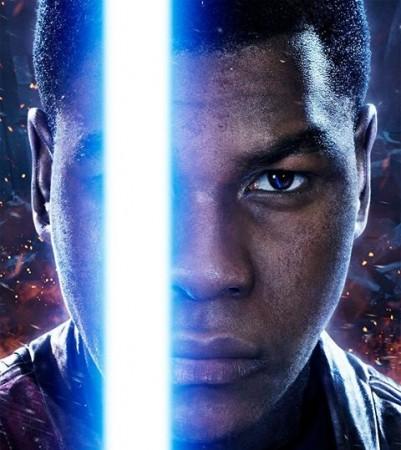 "I'm not with that guy. I really don't like that guy as I have lot of issues with Snoke," the cast member said after reading letters inscribed on the interviewer's T-Shirt, which read, "I'm with Snoke."
The actor also teased that he will be going through a significant amount of therapies in Star Wars: Episode VIII – The Last Jedi and it is being hinted in the first teaser trailer. Boyega was interacting with the representative of Steele Wars, a podcast by fansite Making Star Wars.