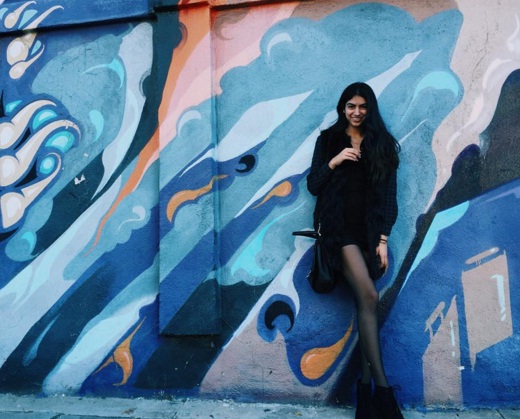 Khushi Kapoor, daughter of veteran actress Sridevi, is quite popular on Instagram, and her latest photo on social media says why she is so admired.
The star kid looks certainly stunning in the attire she has posed in. Khushi is seen posing in shorts and a pair of boots in front of some graffiti.
While Sridevi was one of the most successful actresses of her era, the actress' daughter is also highly popular star kid.
Although Khushi used to be quite chubby in appearance, the girl now looks very slim and fit. Also, she is highly praised for her fashion sense. Earlier, Khushi had shared a photo on Instagram in which she was seen kissing pop star Jack Gilinsky on his cheeks. The picture had gone viral and the 15-year-old celeb kid became quite popular on social media.
However, some days ago, Khushi had shared a photo that also contained a strong message. She was seen posing with a friend in the picture that carried an open letter to those who do body-shaming on social media. Apparently, some of her haters resort to body-shaming to ridicule her on social media, but Khushi's letter was enough to shut them up.