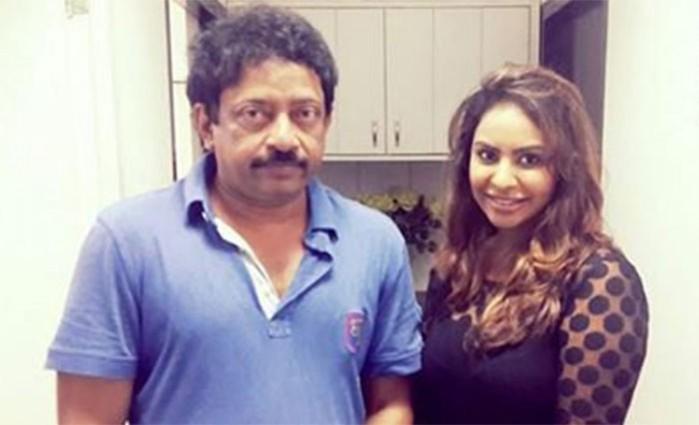 Filmmaker Ram Gopal Varma continues to go gaga over actress Sri Reddy's victory in her fight against sexual exploitation in the Telugu film industry and says that she is as great as Ashoka the Great, an Indian emperor of the Maurya Dynasty.
Ram Gopal Varma took to Twitter to praise Sri Reddy. The filmmaker tweeted Sunday, "Those condemning @MsSriReddy on how she can project herself as a social activist now,when in her past she did such deeds and language she used, are not realising that a change of heart is what made even the tyrant king Ashoka great."
RGV added, "Ashoka the king, killed many people and then he had a change of heart and became a saviour of lakhs of people and that is why I think @MsSriReddy is as Great as Ashoka the Great. Men are now too scared to face the honesty of @MsSriReddy and all the women who are speaking against her are just jealous of her. Real truthful and sincere women will only follow Sri Stree Shakti."
Ram Gopal Varma is probably the only Tollywood celeb to extend his support to Sri Reddy in her protest against casting couch and sexploitation in the Telugu film industry. He had also expressed his happiness when the Telangana Film Chamber of Commerce announced to set up a panel to address sexual harassment in the Telugu film industry.
In a series of tweets posted April 12, Ram Gopal Varma had opined that casting couch existed ever since the advent of cinema 100 years back, but no actress fought against it like Sri Reddy. She had drawn the attention of national and international communities by stripping in public. Her protests forced the NHRC to direct the state government to take immediate action.
Ram Gopal Varma had earlier compared Sri Reddy to Lakshmibai, the Rani of Jhansi. The director had added, "Hey @MsSriReddy I respect you for taking such immensely courageous decisions and I salute you for achieving such a sensational and BLOCKBUSTER ViCTORY."