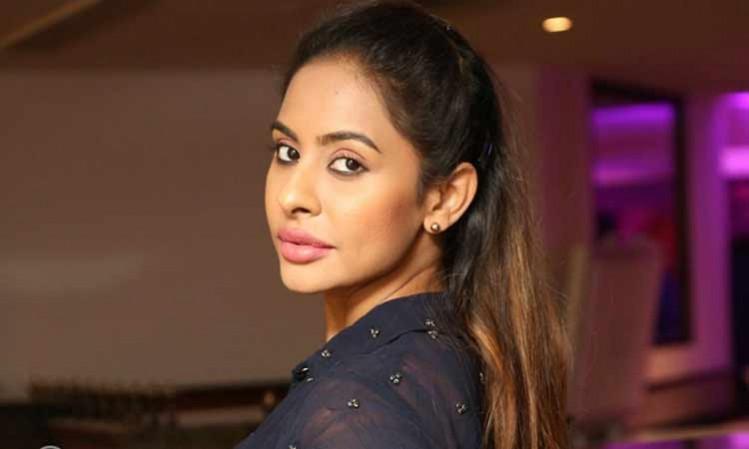 A struggling Telugu actress, Sri Reddy, has opened up on the casting couch in Tollywood. She also requested Pawan Kalyan to help the Telugu heroines to overcome these issues and encourage them.
Sri Reddy, also known as Vimala Mallidi started her career as an anchor in a Telugu TV channel and later moved to the film industry and debuted in movies. She played female leads in the movies like Zindagi, Aravind 2 and Nenu Nanna Abaddam. Despite proving as an actor, she is yet to find movie offers.
In an interview with TV9 Telugu, Sri Reddy spoke about the challenges a Telugu heroine has to face to establish herself in the glamour world. She broke down while explaining how the filmmakers and heroes prefer non-Telugu actresses over local heroines.
"There is a group of Telugu girls like me, Swathi and Sravya Reddy, who have struggled a lot to make it big it in the Telugu film Industry. But we don't get many offers even if we are ready to expose as much as a filmmaker wants," said Sri Reddy. "Aren't we beautiful and good looking? Aren't we talented? Then why aren't we being given opportunities?" she questioned.
Speaking about casting couch, she said, "A Telugu girl won't be accepted in Tollywood and she has to undergo a lot of insults. She has to compromise with everyone including assistant directors and coordinators of the auditions. Amidst all these dogs, the industry is running and there is none to find a solution for it."
Sri Reddy requested power star Pawan Kalyan to encourage local talents. "Pawan Kalyan is fighting for Telugu language and people of the state. But he prefers to work with non-Telugu heroines like Pranitha, villains, and technicians. Why doesn't he make films with Telugu people? We're in a poor situation. He must give chances to Telugu girls and encourage them."
Meanwhile, Sri Reddy said that she is not criticizing Pawan Kalyan as she knows the consequences that Kathi Mahesh faced for criticizing Pawan. She also requested his fans not take her statement in wrong way and troll her.
Sri Reddy added, "I'm not blaming Pawan Kalyan personally, but being a popular actor, who likes the Telugu language a lot, I would request him to help Telugu girls. He should fight for us just the way he is fighting for the special status of Andhra Pradesh. I will fall to your feet if he could stand for us."