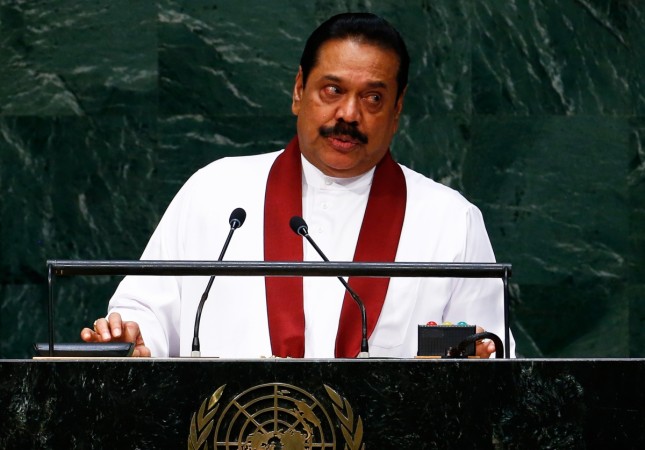 Sri Lanka has 'expelled' the Colombo station chief of India's spy agency Research and Analysis Wing (RAW) for allegedly plotting against former Sri Lankan President Mahinda Rajapaksa in the 2015 presidential elections that eventually led to his defeat.
Though a spokesperson for India's external affairs ministry denied expulsion and preferred to call it a 'routine decision', political and intelligence sources in both countries said otherwise.
The sources said that in December last year, India was asked to recall the agent who allegedly was instrumental in encouraging the present Sri Lankan President Maithripala Sirisena to quit Rajapaksa's cabinet and defect from the Sri Lankan Freedom Party (SLFP), Reuters reported.
The agent also played a pivotal role in putting up Sirisena as the joint opposition candidate, Reuters added.
A 28 December report in Sri Lanka's Sunday Times newspaper also said that the agent lost his job in Colombo due to his "links with the common opposition."
The agent was also accused of convincing former prime minister Ranil Wickremasinghe not to enter the fray and instead support somebody who stood a good chance of defeating Rajapaksa, said an Indian official and a Sri Lankan lawmaker.
The agent was also keeping touch with the country's former president Chandrika Kumaratunga.
"They actively were involved, talking to Ranil, getting those things organised, talking to Chandrika," the lawmaker told Reuters and confirmed that the RAW agent was asked to leave.
Wickremasinghe's spokesperson said that he met the agent "two or three times" but was probably not aware of the agent's real identity. RAW agents are given diplomatic cover during their overseas assignments to enjoy immunity.
Rajapaksa preferred not to comment on RAW's role in his defeat and said "won't suspect anybody until I get my real facts."
"There are certain things you don't talk about... there were clear signs of a deep campaign by foreign elements," said a close associate of the Rajapaksa family.
Rajapaksa's China tilt irked India
Analysts attribute India's manoeuvres against Rajapaksa's pro-China stance and India's perceived security concerns.
An Indian official said that matters reaching a flashpoint when Sri Lanka allowed Chinese submarines to dock in Sri Lankan waters twice last year without informing India, in violation of an agreed maritime pact.
"The turning point in the relationship was the submarines. There was real anger," the Indian security official said. Prime Minister Narendra Modi also raised the issue with Rajapaksa at a meeting in New York.
India moves quickly
India's High Commissioner to Sri Lanka Y.K. Sinha met Sirisena to greet him after the results were announced on 9 January, indicating signs of shifting allegiances. It is worth highlighting here that the China's ambassador was only able to meet the new president six days later.
Sirisena has already said that India is the first, main concern" of his foreign policy and that his first foreign visit next month will be to his country's largest neighbour in South Asia.