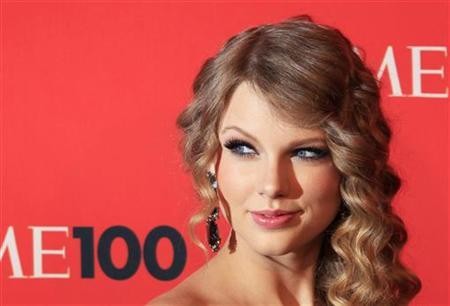 Just after reports of Taylor Swift and One Direction band member Harry Styles rekindling their romance hit the rumour mill, another source is claiming that the two were spotted together at "The 1975" rock concert at the palladium in Los Angeles.
A source told ETOnline that the two singers were seen "being friendly towards each other" in the VIP section of the sold-out event, held on Wednesday, Nov 19.
"I believe they went backstage at some point," the source added.
The source also added that their behaviour was neither friendly nor flirty – just somewhere in between.
Another insider source also confirmed with HollywoodLife.com that Swift and Styles are working on making amends to their relationship – even if it has to be a friendship.
"They are working on the friends thing only right now," a source exclusively told the website.
"It's going to be pretty difficult and or impossible for a relationship to brew with how things ended last time. Their schedules were a big issue," the source said adding "At the end of the day, there is an attraction."
Another insider told the website that Swift is thrilled that she and Styles have started talking again.
"Taylor is so excited that she and Harry are talking again. She was in love with him and he broke her heart — that's why she hasn't dated anyone since him. She still likes him. Taylor won't admit it, but she's not over Harry," the insider said.
There were other rumours that Harry Styles had sent Swift "1989" roses to congratulate her on the success of her latest album "1989."
But Styles cleared the air on that piece of gossip on The Ellen DeGeneres Show recently.
"I know about the rumor, I don't know anything about the roses. I think it might have been someone else and I may have falsely gotten credit for it," Styles confirmed.
Rekindling or not, Swift definitely has a different take on love this time. In an interview with Lucky Magazine, Swift said:
"I had very different ideas about love, about my future, about what I was meant for. Breakups. All of it. I approach everything differently now-but I'm glad that I have those reference points in my life to look back on and go, wow, I really used to think that happily ever after was a thing!"