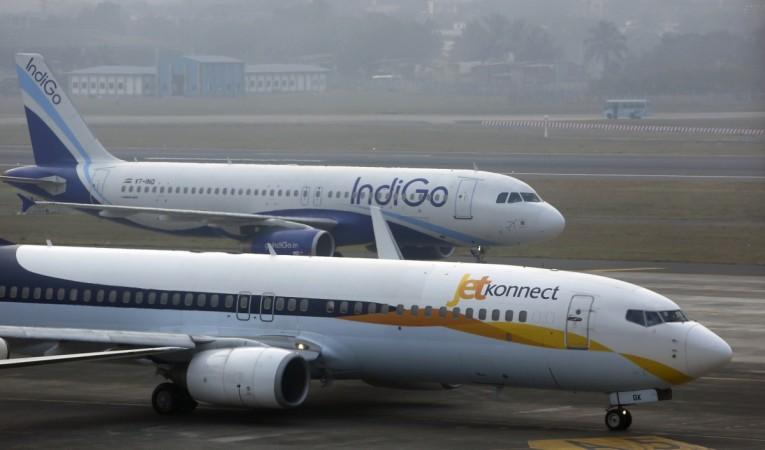 Aviation stocks would be interesting to watch when trading begins on Monday. The Goods and Services Tax (GST) Council tweaked service tax rates on economy class and business class travel, which in the normal course, is not significant to spur air travel. Therefore, SpiceJet, Jet Airways and IndiGo-owner Interglobe Aviation are unlikely to respond in a big way.
While the service tax on economy class has been reduced from 6 percent to 5 percent, it has been raised for business class to 12 percent from the current 9 percent.
"Expect high growth rate in domestic traffic to continue in the near-term with further upside once the GST impact on the economy is visible in 1-2 years," news agency PTI quoted aviation think tank Capa Centre of Aviation as saying.
Read: Etihad Airways finds investments in Alitalia, Air Berlin, Jet Airways not paying off
On the flip side, carriers won't be able to claim CENVAT credit on excise duty paid by them on aviation turbine fuel (ATF) purchased by them, since jet fuel, along with other petroleum products, has been kept out of the purview of GST.
On Friday (May 19), SpiceJet shares closed 2.05 percent lower at Rs 109.70 apiece, Jet Airways at Rs 519.20 (down 0.56 percent) and Interglobe Aviation, at Rs 1,064.40 (down 2.97 percent).
Other carriers, including state-owned Air India, Vistara, AirAsia India, Air Costa and Zoom Air are not listed.
India's 12 carriers carried 91.34 lakh (9.13 million) passengers during the month, up 15.15 percent from 79.32 lakh (7.93 million) flown in April last year and slightly higher from 9.04 million in March this year.
Budget carrier IndiGo improved its market share to 41.4 percent for April from 39.9 percent in March, while rival SpiceJet fall to 12.9 percent last month from 13.2 percent in March.
National carrier Air India's market share marginally declined to 12.9 percent from 13 percent in March while full-service carrier Jet Airways (excluding Jet Lite) saw its share drop to 15.2 percent in April from 15.4 percent in the previous month.