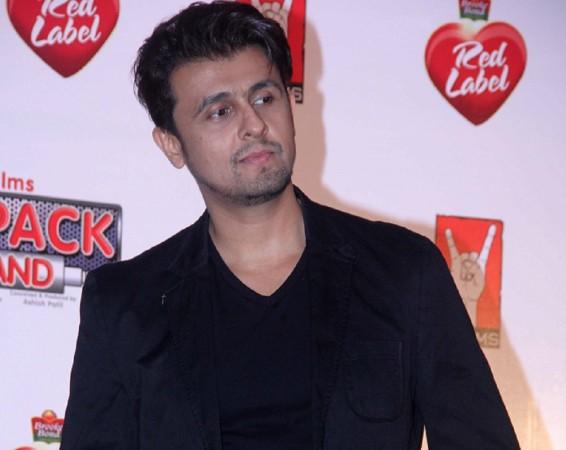 Singer Sonu Nigam, who sparked a controversy with his comments over Azaan, says he is ready to shave his hair and asked Syed Sha Atef Ali Al Quaderi to keep the reward of Rs 10 lakh ready.
In a series of tweets on April 16, Sonu Nigam had expressed his anger against forced Azaan. Syed Sha Atef Ali Al Quaderi, West Bengal Minority United Council (WBMUC)'s vice president, held a press conference on Tuesday to condemn the comments and announced a reward of Rs 10 lakh for shaving the hair of Sonu Nigam and parading him around the country.
"If anyone can shave his hair, put a garland of old torn shoes around his neck and tour him around the country I personally announce an award of Rs 10 lakh for that person," Quaderi was quoted as saying by DNA.
Quaderi termed Sonu Nigam an anti-national for hurting the sentiments of all religions. "I would have reacted the same way if one had talked ill about the sound of bells coming from a temple as well. If we all become so intolerant about each other's religions, we will soon have a bunch of atheists in our country. People like Nigam should be driven out of the country," he said.
The WBMUC vice president said that the council will also organise a mass rally at Rani Rashmoni Avenue in central Kolkata. "It is a rally to send a message across to people like Nigam and RSS leaders who had recently put up a public meeting at the same place to insult our prophet. The rally will be attended by people across all faiths," Quaderi added.
Sonu Nigam took to his Twitter handle on Wednesday morning to respond to Quaderi's fatwa and also requested the media to witness Aalim shaving his hair. The singer tweeted this morning: "So this is not religious Gundagardi.. Today at 2pm Aalim will come to my place, and shave my head. Keep your 10 lakhs ready Maulavi. And Press is welcome to participate at 2pm."