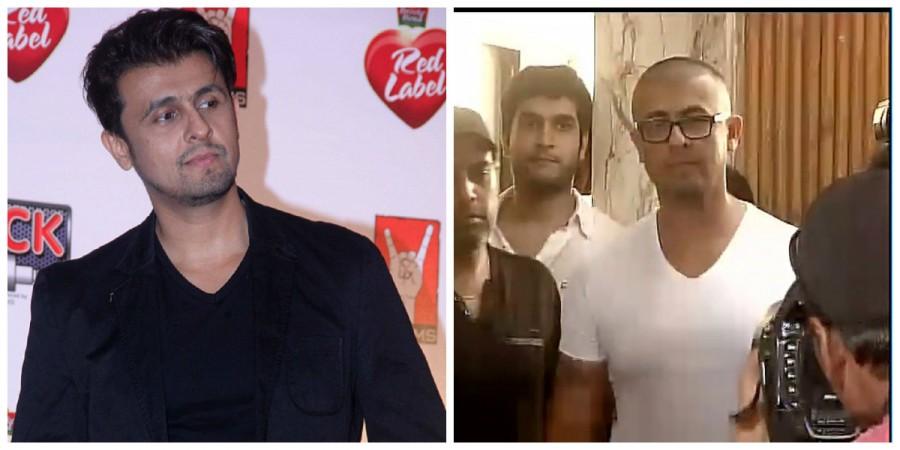 Singer Sonu Nigam has shaved off his hair in response to a "fatwa" issued by West Bengal Minority United Council (WBMUC) vice president Syed Sha Atef Ali Al Quaderi. After Sonu's tweet on the morning azaan, the latter had announced a reward of Rs 10 lakh to anyone who would shave Sonu's hair and parade him.
Sonu had announced on Twitter that he himself would shave off his hair and would demand Rs 10 lakh from the cleric. As announced, the singer has now shaved his hair. Sonu had triggered a controversy by complaining on Twitter about being woken up by the loud sound of morning azaan.
"God bless everyone. I'm not a Muslim and I have to be woken up by the Azaan in the morning. When will this forced religiousness end in India," Sonu had tweeted. "And by the way Mohammed did not have electricity when he made Islam. Why do I have to have this cacophony after Edison," he added.
Sonu had mentioned about the loud noise that is caused by loud-speakers in temples and other religious places as well. "I don't believe in any temple or gurudwara using electricity to wake up people who don't follow the religion. Why then? Honest? True?" he tweeted.
The tweets by Sonu had received widespread reaction. While many found the tweets to be offending and against the spirit of India, some expressed support. Nevertheless, Sonu held a press conference on Wednesday afternoon to talk about the issue, and got his hair shaved off in response to the 'fatwa.'
"I am a secular person. It was not about azaan, it was about the loud sound. Playing loud sound on a speaker is gundagardi for me," Sonu told the media. "What is happening to the country? Anyone can lynch anyone or anyone can issue a fatwa. I am not talking about any single religion," he added.