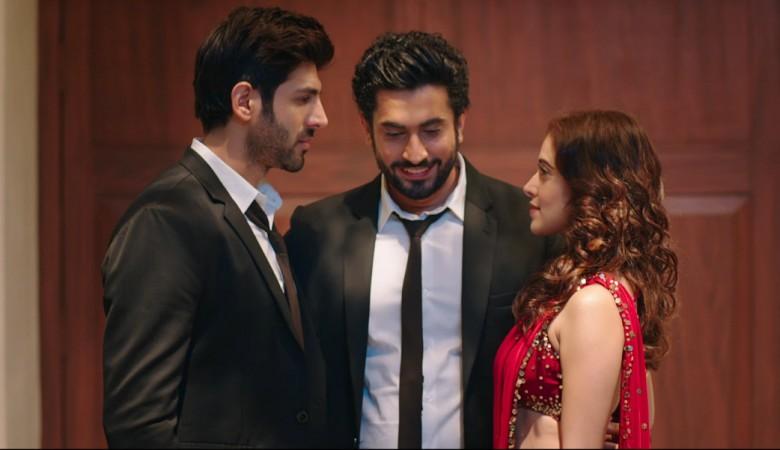 Director Luv Ranjan brings you another rom-com, Sonu Ke Titu Ki Sweety, today, February 23. Pyaar Ka Punchnama 2 actors Nushrat Bharucha, Kartik Aaryan and Sunny Singh are set to tickle your funny bones, say critics and Bollywood celebrities.
They have watched the movie and shared their reviews. However, critics have mixed response, celebs are going gaga over this Luv Ranjan flick.
CHARACTERS
The director has shown the on-screen love couple, Kartik and Nushrat, in different characters, in which they will have a Tom and Jerry bond in the movie.
The movie brings back the Jodi of Kartik Aaryan and Nushrat Bharucha for the fourth time after Pyaar Ka Punchnama (2011), Akaash Vani (2013) and Pyaar Ka Punchnama 2 (2015).
PLOT
The movie will give you a hilarious glimpse into the dilemma of Sonu (Kartik) whose best friend Titu's life (Sunny) and his choices are taken over by his bride-to-be Sweety (Nushrat).
While an overprotective friend Sonu vows to separate her from Titu, Sweety, on the other hand, throws an open challenge to Sonu explaining to him that at the end, a girl always wins.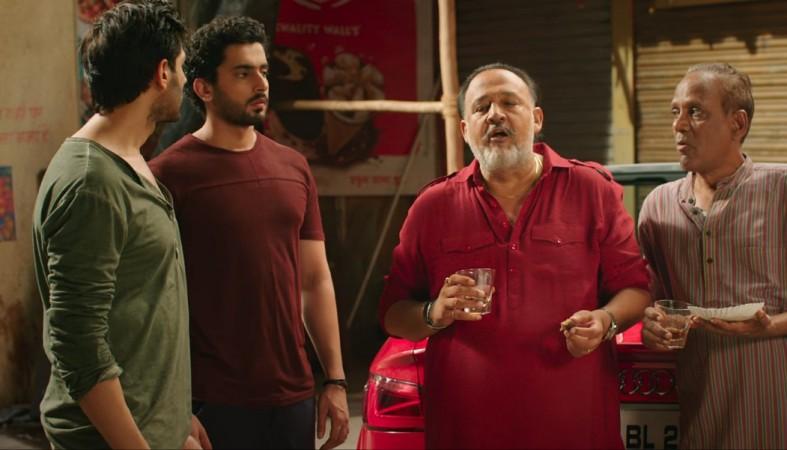 Here's what Bollywood critics have to say about the movie:
Shubhra Gupta of The Indian Express said: "Sonu Ke Titu Ki Sweety provides some laughs, some of which escape involuntarily. But it also leaves you wondering. Can Ranjan grow up his callow characters? Of course, he can, because he has the smarts (remember Pyar Ka Punchnama?). Does he really want to? I'm not sure. Sharp comedy of the sexes is the hard stuff. Cheap laughs are easy."
Amman Khurana of Times Now said: "If you are ready for a film which can virtually be called the third installment of Pyaar Ka Punchnama, Sonu Ke Titu Ki Sweety could turn out to be good weekend fun for you. If you are expecting something fresh and quirky out of it, you might as well give it a regret-free miss."
Manjusha Radhakrishnan of Gulf News said: "What's interesting is that director Ranjan has done a splendid job of creating a believable extended family. The supporting actors are given as much attention and spunk as the main trio, which is rare in Hindi films. Titu's quirky family is a riot."
Nandini Ramnath of Scroll.in said: "The three-hander is dominated by Kartik Aaryan, who refines a character that he has played in Ranjan's movies in the past. Aaryan is the clear hero of this cautionary tale about the threats posed by women to male friendship, and he does a good job of taking viewers along his toxic journey. The disposable soft-focus songs and foreign locations cannot gild the coarseness of Ranjan's view of modern romance. Sonu's cynicism about marriage and family values is a welcome antidote to the syrupiness of the conventional Bollywood romance, but it is telling, and typical, that the poison is administered by a woman."
Shalu Singh of India TV said: "Sonu Ke Titu Ki Sweety is mostly about Sonu and Sweety with Titu acting just as a tool. Kartik and Nushrat's camaraderie adds the punch with Alok Nath doing the rest of the work. The gamble of making India's sanskari baabuji using cuss words and doing all sort of un-sanskari things really worked well. Kartik, undoubtedly takes away the cake. With his cunning smile and motherly care, his character gains audience's favour. He looks charming and confident. Gorgeous Nushrat, too did a good job with her grey character. But, Titu i.e., Sunny Singh has been expressionless right from the beginning, also his character has been underwritten."
Rajat Tripathi of Bollywood Life said: "It has plenty of laughs in the first half but suffers from the curse of the second half. If you swear by Luv Ranjan's brand of comedy – Pyaar Ka Punchnama series – you will have a good time watching Sonu Ke Titu Ki Sweety. Other than that don't RSVP to this version of My Best Friend's Wedding."
Take a look at celebs' review here: