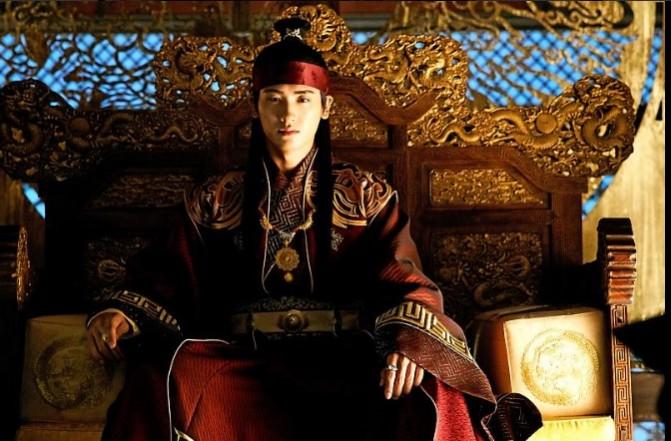 South Korean actor Song Hye-Kyo knows how to make someone's day. The Descendants of the Sun actress sent Park Hyung-Sik a coffee truck and snacks to the sets of the ongoing Korean legal drama Suits.
Hyung-Sik, who portrays the role of a genius rookie lawyer with an excellent memory, took to Instagram to share a photo of the coffee and snack truck and thanked Hye-Kyo.
"Generous Hye Kyo noona who sends a coffee truck and snack truck at the same time. I lo… I mean I'll be loyal to you!!" he wrote and shared the photo.
The coffee truck had a banner that read, "Our youngest, handsome Hyung Sik. Hang in there!! – Hyekyo noona," according to Soompi.
Fans of both the actors have praised Hye-Kyo for the sweet gesture and called her cute. "That was so sweet," one user said. "Aww that's so cute," another said. "Nice one our Kyo," a third user said.
Hyung-Sik and Hye-Kyo are from the same agency – United Artists Agency (UAA). Hyung-Sik joined the agency in April 2017 and he had revealed that one of the reasons for joining the agency is Hye-Kyo.
"I am now just beginning [my career as an actor]. As I moved agencies, I thought my first venture into this part of the industry was the most important and I wanted [to sign on with] an agency that would carefully consider every step in my career. UAA did a lot to meet my wishes, which is why I came to the decision to the join UAA," he said when he joined the agency, adding: "I'm both very nervous and very excited [to meet Yoo Ah-In and Song Hye-Kyo]."
Meanwhile, Hyung-Sik is busy shooting for the remake of the popular American drama Suits, starring Gabriel Macht and Patrick J. Adams. The Korean drama opened with huge ratings and has remained in the first place for two weeks.
Hye-Kyo, on the other hand, is yet to sign a new project after her marriage to Song Joong-Ki. She was recently in news for promoting actor Yoo Ah-In's movie Burning on her social media pages.