Bollywood actress Sonam Kapoor has recently won National Award for her work in Neerja. Recently, the diva said she doesn't gossip on national television.
It seems Sonam has forgotten her past appearances on Koffee With Karan. The season 3 episode of her and Deepika Padukone was one of the most talked about episodes of all time. The duo, then friends, bitched about Ranbir Kapoor and gossiped about other actresses on national television.
In fact, later when she appeared on Karan Johar's chat show with father Anil Kapoor, she didn't hesitate to comment on Deepika (then, a foe) and her fashion sense.
In a recent chat show, Sonam talked about being tagged as the gossip queen of tinsel town. She said: "If I have to gossip I will do it in my bedroom with my friend and not on someone's couch on national television."
Really Sonam?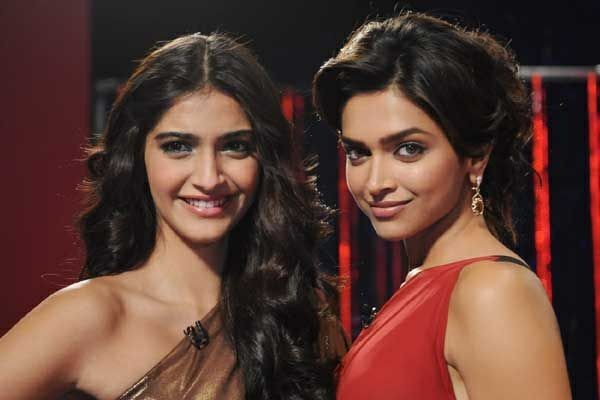 In fact, Abhishek Bachchan said Sonam Kapoor's name when Karan asked him whom would he give "foot in the mouth" award to on Koffee With Karan 4. Also, Sonam is a close friend of Bollywood's gossip monger, Kareena Kapoor Khan, and they have a WhatsApp group for sharing gossip.
Watch Abhishek's foot in the mouth comment:
However, it's a good thing if the Neerja actress has restricted herself to not gossip on national television. She seemed to have mellowed down a bit this year and you can see some glimpse of it on this season of KWK where she appeared with Kareena.