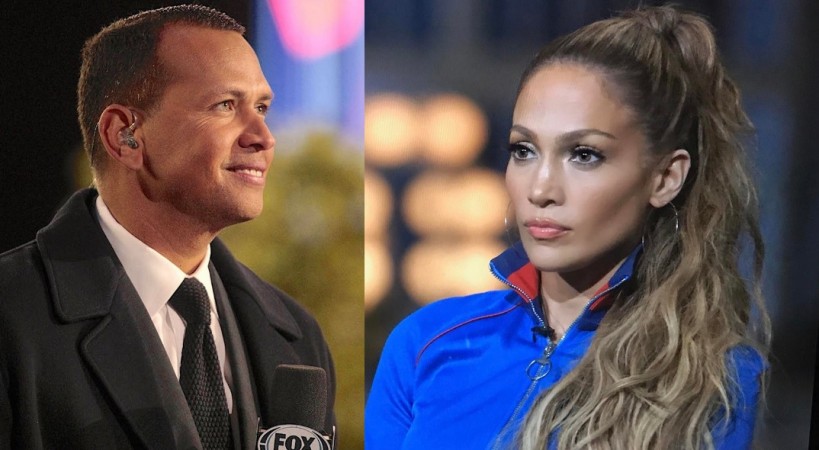 Jennifer Lopez has already taken her relationship with Alex Rodriguez to the next level by introducing him to her mother, Guadalupe Rodríguez, during their romantic date in New York City on Sunday, April 2.
Now, JLo seems to take heart from her newly found romance to create a sound track.
The 47-year-old American singer added a video to her Instagram stories and it featured her in a recording studio. The short clip is being accompanied with the words, "Playing around in the studio w @skrillex @poobear #US."
Also Read: Hoverboard manufacturer sues Jennifer Lopez: 4 other legal issues faced by singer
Since Lopez tagged the video to renowned musicians Sonny John Moore a.k.a Skrillex and Jason Boyd, popularly known as Poo Bear, rumours about a new collaboration for her upcoming single has been doing the rounds on the Internet. Although the caption of the footage does not reveal much, the tagline surely hints at her upcoming project.
Even the hashtag of the Instagram post, #US, says a lot about the video and rumours suggest that it is the title of her new soundtrack. If the upcoming single of JLo is titled US, it could be based on her romance with A-Rod.
The social media users have already started enquiring about the new musical project. While one of her Instagram follower wrote, "When is the release? Can't wait to hear if," another commented, "when is this summer anthem dropping ??"
Meanwhile, Rodriguez reportedly wants his girlfriend to help him out in business and he takes her to business meetings. "A-Rod respects JLo's business acumen and he wants her to accompany him in such meeting," a source told TMZ.