Wearable smartwatches have been around for a while, but the industry exploded with interest after giants like Google, Apple, Samsung, LG, Motorola, Huawei, Xiaomi and others stepped into the race two years ago. Even after two years of inception, the smartwatch category remains a niche with limited interest from consumers.
Apple's penetration into smartwatches was highly successful in the beginning, but the latest quarterly results show that even the world's most valuable company couldn't keep up consumers' interest in the wearables category. Since Apple drove the majority of the smartwatch sales in the industry, its downfall was perceived as a major impact globally.
Apple lost almost 30 percent of its smartwatch market share in Q3 2016 compared to the same quarter last year. According to IDC, only 2.7 million smartwatches were shipped in Q3 this year, which is not an impressive number considering the high-tech wearables were supposed to be second to smartphones.
Overall, the total smartwatch shipments were down 51.6 percent during Q3 2016 from the same time last year. Does it mean the smartwatch industry is doomed or is it a temporary setback?
Talking about why the smartwatches did not scale up in the industry, Anupam Mathur, head of marketing and sales for TIMEX India, gave a thoughtful explanation.
"Smartphones have stuck around for so long because every brand has invested in offering innovative technologies year after year! A consumer will not be interested in using a 1 year old smartphone as the software or hardware would have completely been revamped in the current year. The same thought process applies when consumers think of smartwatches. Initially the acceptance was great but gradually with smarter features price points went sky high. Moreover, most products have been offering the same kind of features for a long time now. Thus its necessary to invest in technologies and offer a device within affordable price points as people are still adopting to the idea," Mathur said in an email statement to IBTimes, India.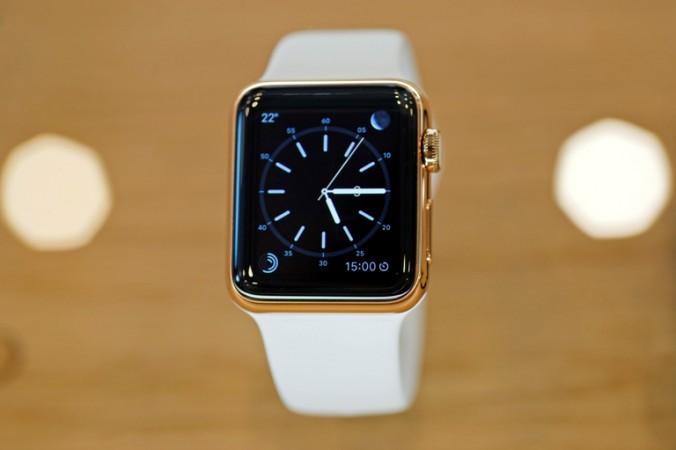 Speaking of the smartwatch shortcomings, Pavel Naiya, research analyst at counterpoint research, shared some insights on why the smartwatches never caught on.
"Smartwatch is an expensive accessory with proposed value proposition as fashion and smart devices. Looking at fashion wearable perspective, everyone wearing the same device dilute the value of fashion statement. Apple at the moment leading the market of smart watches but fail to introduce new design further disappointed prospective buyers," Naiya said in an email statement to IBTimes India.
According to Naiya, the need to charge the smartwatches daily, dependence on smartphones to work and inaccurate activity readings compared to premium sports trackers are some of the reasons why smartwatches did not prevail.
"In one sentence, Smartwatches are expensive devices which failed to find its value proposition, usability and target audience to thrive so far," Naiya concluded.
While the global trend for smartwatch sales did not seem favourable, we were able to independently verify their success in the Indian market, which is the target country for most tech giant all across the world.
Flipkart, one of the largest e-commerce platforms in India, witnessed an opposite trend in the smartwatch sales over the past year. "Our smartwatch sales grew by 312% (on a small base), JAS 2016 over JAS 2015," the company said in an email statement.

ShopClues AVP Nitin Agarwal told IBTimes India that the sales of smartwatches on its platform increased 400 percent during April-September 2016 period. The e-commerce platform also revealed the top three selling models were U8, which is the cheapest model in the market; DZ09 smartwatch, another budget offering with SIM card support; and finally GT08, which has a premium design but has a low cost.
There is a set pattern here which shows consumers are not willing to spend big money on smartwatches like they do on smartphones. This can be a hint for current OEMs to succeed in the market, but only time will tell how well premium brands like Apple, Samsung and Huawei will adopt to this change.