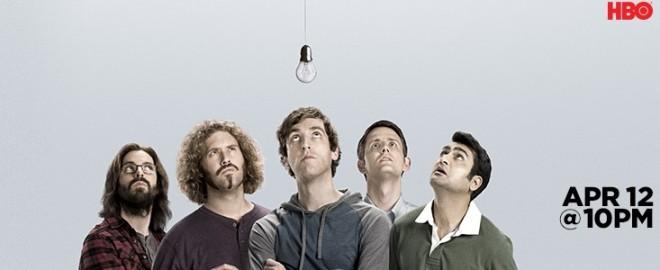 "Silicon Valley", the brilliant "IT Sitcom" is coming back to HBO with season 2 on Sunday, 12 April. Richard Hendricks (Thomas Middleditch), Erlich Bachman (TJ Miller) and the rest of the gang will be brought back with "Sand Hill Shuffle" to educate viewers on how to run an up-and-coming tech company, all the while running into hilarious misfortunes.
With the gang's start-up Pied Piper winning the Battlefield at TechCrunch, the show is going to get much more intense and competitions are going to rise. This was warned by Monica (Amanda Crew) just before Richard gets a panic attack and throws up in a dustbin, at the end of season 1.
After mild flirting, Monica warned Richard that with him embarrassing a big-shot like Hooli, things are only going to get harder for the new entrepreneurs. However, if "Pied Piper" had a smooth sailing ahead of them, what good would it be as a gripping TV show?
Also, under the tutelage of eccentric billionaire Peter Gregory (Christopher Evan Welch) and the support of the friends and business partners Dinesh (Kumail Nanjiani), Satanist Bertram (Martin Starr) and Jared (Zach Woods), Richard is sure to find his own ground sooner or later.
The HBO show, which has received four Emmy and a Golden Globe nomination for season 1, will deal with a little more than money, success and deadlines. Erlich's explicit rants at the end of season 2 promo clearly suggests that "curly hair" conditioners and artisanal butter are far more important.
Watch out for season 2 premiere of "Silicon Valley", titled "Sand Hill Shuffle" on Sunday, 12 April at 10 pm (EST) on HBO.