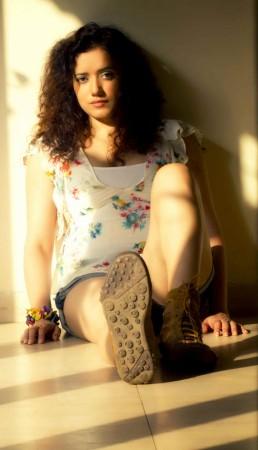 Shreya Narayan, who has played glam roles in "Powder", "Saheb Biwi Aur Gangster", "Rockstar" and "Samrat & Co", will be seen in an ugly and comic role in the film, "Super Nani", which is scheduled to release in theatres on 31 October. In an interview to IBTimes India, Shreya Narayan revealed her excitement over her role in "Super Nani" and its theatrical release.
The actress is all thrilled about "Super Nani" because it is very special for her. "I have knots in my stomach. I am returning to work after a long gap. The film was shot over a period of one-and-a-half year, coinciding with the time I was busy with my mother's illness. She passed away while it wrapped up. She was excited about it. So it's a very special film for me," said Shreya.
She will be seen with veteran actors such as Rekha and Randhir Kapoor in "Super Nani".
"You always have to be conscious about their seniority and space. At the same time you must find your own too. Sometimes, their experience and grace betters everyone's performance," she said.
When asked about her role in the film, Shreya said, "I have always played glamorous characters. But in 'Super Nani', I am fat, ugly, mad, bitchy, irritating and essentially, extremely funny! It's my first full-blown comedy role."
The actress disclosed that she wants to play challenging roles. "I am itching to act in roles that challenge me and are different from the last role I did. There has to be variety, else life can get boring. In general, I just want a loving family life, and means to fulfill my dreams. I also always need an aim... I am driven by purpose. It adds meaning to my life," said Shreya.