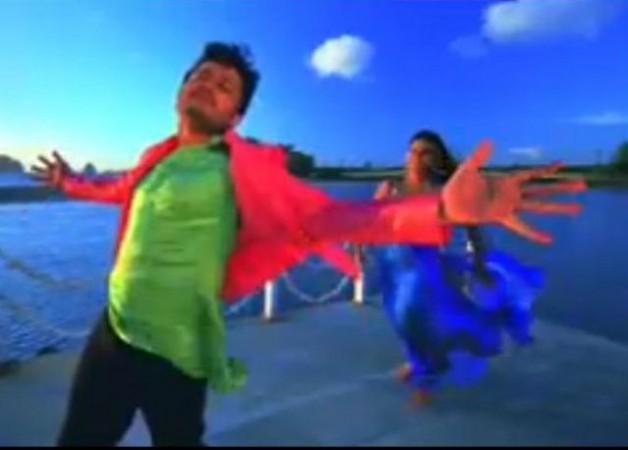 "Cheluvina Chittara" has been one of the biggest Kannada movies and the wonderful chemistry between Ganesh and Amoolya was the main reason for its success. After six years, the duo is back with "Shravani Subramanya", which hit screens on 27 December. The romantic comedy produced by KA Suresh under the banner of Suresh Arts Productions has received rave reviews from critics as well as the audience.
"Shravani Subramanya" has V Harikrishna's music and B Suresh Babu's camerawork. Written and directed by Manju Swaraj, the film has a simple love story that revolves around an orphan guy, who nurses the dream of becoming a playback singer. He rescues a rich girl from being molested by a crook. She falls in love with him, but her family has different plans for her future. What happens next forms the crux of the film.
Times of India: "While Ganesh makes a lasting impression on the viewer with his effortless performance; it is Amulya who steals the show with her bubbly act. Anant Nag and Tara make a good pair. Avinash and Yashas do justice to their roles. Songs by V Harikrishna are hummable. The hit song with folk tune 'Akal benne mookal mudde...' (Prof M Krishnegowda) needs a special mention for which Manjula Gururaj has rendered her voice to an excellent dance by heroine Parul Yadav."
Bangalore Mirror: "The film has a romantic-comedy storyline that could be said in a few lines. A childish Shravani picks the 'wrong guy' for romance. She is saved by Subramanya, but disowned by her family, who now has the burden of taking care of her. Over the the months they live together, they fail to express their love for each other.
"Shravani's family now decides to eliminate Subramanya, while the 'wrong guy' decides to eliminate Shravani. Such a description, however, does not fully give credit to the sublime joy of watching the film on screen. The film is replete with fun, tears and romance that brings some smiles."
Chitraloka: "Ganesh is back in form. Shravani Subramanya has success written all over it. The successful combination of Cheluvina Chittara - Ganesh and Amoolya are back in romantic mode and win hands down. Everything goes well for the film; the lovely pairing, loveable characters, simple plot with lots of hope and entertainment, soothing music and a director with his grip firmly on the interesting narrative. After a long time, Ganesh is sure to have a hit against his name with this film."
IndiaGlitz: "For the closing of 2013 we have an exceedingly good package for the family in 'Shravani Subramanya'. It is scintillating 'Shravani' and superb Subramanya. The innocence of this film from 'Shravani' is the redeeming feature of the film. Director Manju Swaraj has no short falls except a few minutes lengthy portion. He has given a spectacular treat for the family audience. Producer KA Suresh has won from his previous two films and this would put him in hat trick crown!"