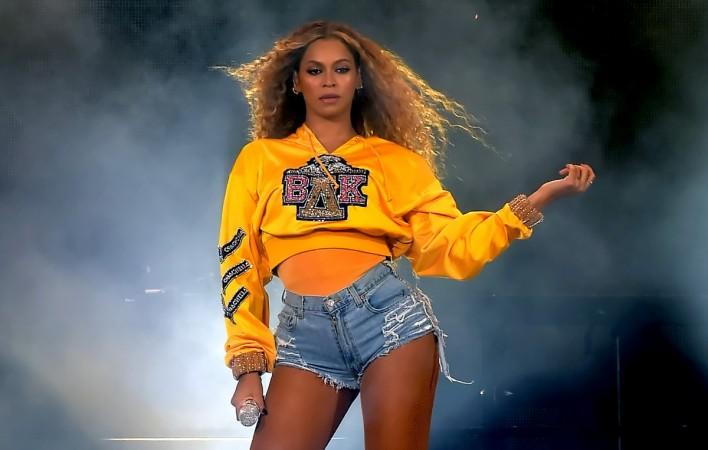 Beyonce reportedly loves shopping in US department and grocery store, Target. The Halo hitmaker apparently feels grounded when she does chores like regular people.
On 7 January, the mother-of-three was seen in the diaper section of Target, in an orange jumpsuit and white sunglasses. According to a report in Hollywood Life, the 37-year-old Grammy-award winning singer is hoping to visit the department store again.
A source said: "She likes doing what everyone finds regular because she wants to do regular things herself from time to time. It can't always be glitz and glamour."
"It makes Beyoncé feel normal doing normal things like shopping at Target. She actually would love to do more of it. She misses regular life sometimes and it keeps her grounded," the insider added.
"To be connected to real life is something that Beyoncé cherishes so chances are we will see her out and about again just living her life," the source went on.
Meanwhile, Chrissy Teigen, who recently launched her own kitchen line at Target, shared a hilarious tweet stating that Beyonce didn't have to visit the store to buy her products. She wrote: "Beyonce you are so silly, I can just send you my new knives!!"
Adding on, Busy Philipps was upset that she could not run into her.
"OF ALL THE DAYS I WASN'T AT THAT TARGET!!!!!!!" she wrote, along with several crying emojis.
In 2013, during an interview with ABC's Good Morning America, Beyonce stressed the need to have simple things in life. She shared: "At the end of the day you're the same exact person. I still like the simple things. I have on my press-on nails right now. I have on my store-bought press-on nails. But my color, my paint is professionally done."
"I just want happiness and I want great friends—and great family," she added.