Raj Kundra might have been hiding his face behind a mask, but that hasn't stopped him from being in the news. Shilpa Shetty's celebrity husband and businessman, Raj Kundra, is again in news for his 'sexist' remark on Esha Gupta. Raj Kundra and Esha Gupta met at the screening of Kareena Kapoor starrer Jaane Jaan. It was here that Raj met Esha and slipped in a compliment.
Raj's compliment to Esha
As Esha Gupta was seen posing for the photo session, Raj Kundra came hurriedly towards her and said, "You're so hot!" He rushed towards his car but the cheeky moment was captured on social media. Esha Gupta was left blushing and continued with the photoshoot. And now, social media is in no mood to spare Raj Kundra for what they call a "sexist" remark.
Social media reactions
"Kaam aaisa karo ke muhh chipana padhe (do such work that you end up hiding your face)," wrote one user. "Raj Kundra nahi sudhra (he hasn't amended)" another user wrote. "B grade movie producer Raj Sir," a social media user wrote. "Oh god! Shilpa ji ab to jaag jaiye (shilpa shetty atleast wake up now)," one more social media user wrote.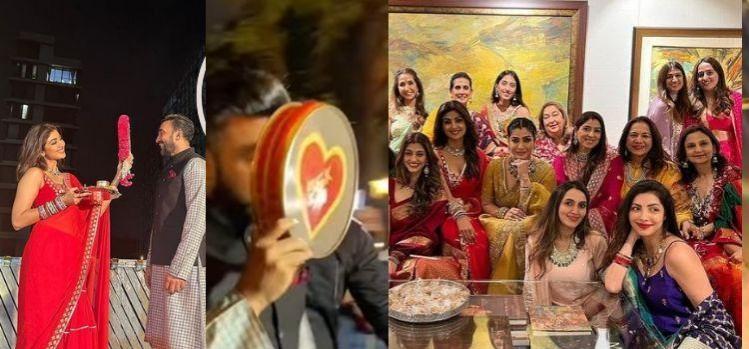 Shilpa Shetty's statement after Raj Kundra's arrest
Raj Kundra was arrested on charges of creating and selling pornographic content on his two apps. He was called "key conspirator" in the pornography racket. Shilpa Shetty had then released a strong statement and said, "Yes! The past few days have been challenging, on every front. There have been a lot of rumours and accusations. A lot of unwarranted aspersions on me cast by the media and (not so) well wishers as well.A lot of trolling/questions posed... not only to me but also to my family.MY STAND... I HAVE NOT COMMENTED YET and will continue to refrain from doing so on this case as it is subjudice, so please stop attributing false quotes on my behalf."