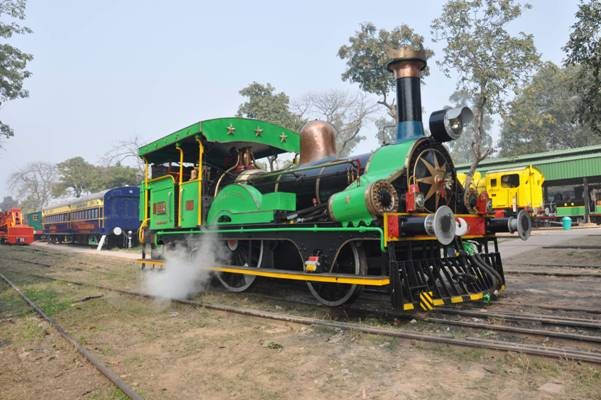 In what can be described as a dream come true for Sheldon Cooper from the hit nerdy sitcom The Big Bang Theory, the Fairy Queen — the oldest functioning locomotive in the world — has been re-inducted into service by the Indian Railways, and will be doing daily trips over a short distance from Saturday, February 11, 2017.
Also read: Why Irrfan Khan is one of Bollywood's most visible exports
Meanwhile, an actor who has gained fame in both India and abroad is rumoured to be promoting it, and his social media post has only fuelled that speculation.
The Fairy Queen
The Ministry of Railways has said in a statement: "The 'Fairy Queen', the oldest surviving functional steam engine in the world is once again ready in this season to haul a heritage train from National Capital Delhi to Rewari, Haryana, after a gap of five years." The ministry added that the train "will run between Delhi Cantt Station and Rewari" on a single day trip from Saturday.
Talking about its history, the ministry said in the statement: "The locomotive was constructed by Kitson, Thompson and Hewitson at Leeds, in England, in 1855, and reached Kolkata, then known as Calcutta, the same year. On arrival, it was given fleet number '22' by its owner, the East Indian Railway Company, not receiving a name until 1895. Initially, the 5 ft 6 in (1,676 mm) gauge locomotive was used to haul light mail trains in West Bengal, operating between Howrah and Raniganj, and during the Indian Rebellion of 1857 hauled troop trains. It was later consigned to line construction duty in Bihar, where it served until 1909."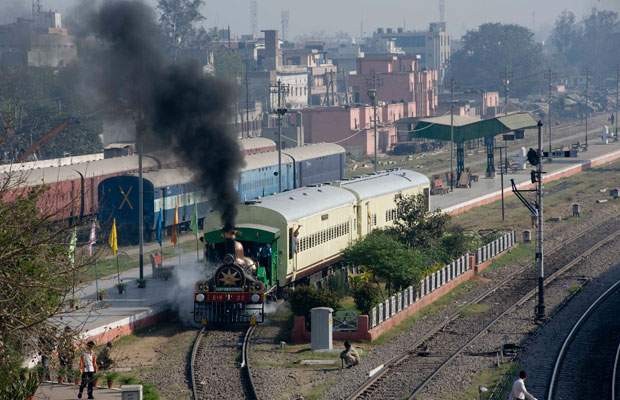 It added: "It was restored and given a special spot in the newly built National Rail Museum at Chanakyapuri, in New Delhi which was opened to public 40 years back on February 1, 1977. The locomotive was restored to full working order in 1997, in preparation for its first mainline journey in 88 years and its return to commercial service on 18 July. It was certified by the Guinness Book of Records [now Guinness World Records] in 1998 as the world's oldest steam locomotive in regular operation. The following year, the train received a National Tourism Award for the most innovative and unique tourism project from Atal Bihari Vajpayee, the then Prime Minister of India."
Is Irrfan Khan promoting the Fairy Queen?
Irrfan Khan — possibly one of the best-known Indian actors across the world at this moment — has shared a photo of him with fans that shows him shooting at the Rewari Junction aboard the Fairy Queen, giving rise to speculation that he might be promoting the locomotive engine for a worldwide audience. And he may be a good choice for it, being able to bring in tourists from across the globe.
However, chances are that the Jurassic World and Inferno actor could be just shooting for his next film Kareeb Kareeb Single with Malayalam actress Parvathy. The film is being directed by Tanuja Chandra, who shot to fame with the script she wrote for Dil To Pagal Hai, and has delivered a few hit films as director since then.
See Irrfan Khan's photo here: