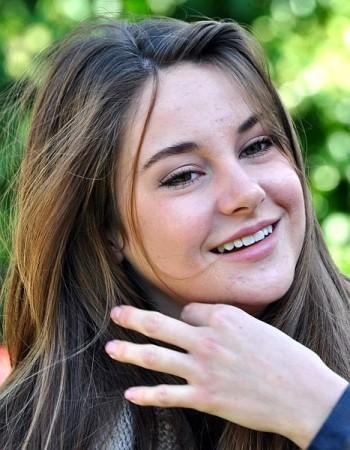 Shailene Woodley is being pitted as a front-runner for next year's Oscars in the best actress category. Many award experts have predicted that Woodley could get a nomination for her path breaking performance in the movie, "The Fault in Our Stars."
Woodley plays a cancer-stricken teenager Hazel Grace, who falls in love with another patient played by Ansel Elgort, in the film.
The 22-year-old actress received accolades for her role and some critics even claimed that her performance is "Oscar worthy." Peter Travers from Rolling Stones described her as a "Sublime actress with a résumé that pretty much proves she's incapable of making a false move on camera."
According to a report by Hollywood Reporter, Woodley is in the predicted list of Oscar nominees along with Julianne Moore for "Still Alice," Felicity Jones for "The Theory of Everything," Reese Witherspoon for "Wild" and Rosamund Pike for "Gone Girl."
Meanwhile, the actress was recently seen in a casual jumpsuit with a head band in her hair at the special screen of her movie, "White Bird in a Blizzard" at the Landmark Sunshine Cinema in New York City.
In the film, Woodley plays a teenage girl whose life changed when her mother, played by Eva Green, disappears. The film, based on Laura Kasischke's book by the same name, is directed by Gregg Araki is said to be as another feather in Woodley's cap. It was opened to rave reviews at Sundance film festival.
"Yeah, it is. There's a difference between sex being exploitive in a film and it being truthful and lending to a character development and to the storyline. Another thing I love about Gregg's films is that he's daring with sexuality and he doesn't hide from it and he doesn't mask it," Woodley said about the film to Crave Online.
"White Bird in a Blizzard" is slated to release on 24 October in USA. Woodley will also be seen in "Divergent" sequel "Insurgent" where she reprises her role Tris. The film is currently in the postproduction stage.