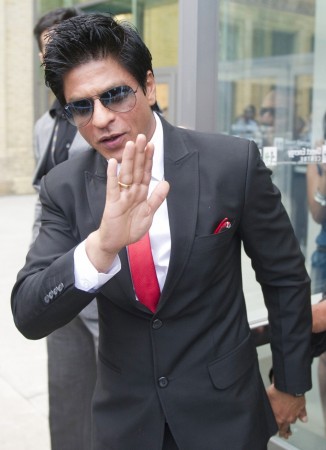 Shah Rukh Khan and Salman Khan's long-standing rivalry is a known fact to everyone, but what comes a surprise is that the Sallu's brother Arbaaz Khan seems to be keen on working with his elder brother's arch rival.
"Shah Rukh is undoubtedly one of the biggest superstars in the country. His work and fan following are enough to prove his worth in the industry," Arbaaz told Hindustan Times. "I would definitely want to work with him."
Now that Arbaaz has announced his interest to work with Shah Rukh, insiders are desperate to know whether he will replace Salman with SRK in his next venture.
The 'Dabanng 2" director quickly clarified that he was not planning on doing any projects with Shah Rukh for the time being. He went to add that although he wanted to work with SRK his first priority for a film would definitely be Salman.
"Salman is family. Why would I go out and search for actors before approaching the superstar in our house?" Arbaaz said.
"Besides being a brother, he is also a great actor and performer. His fans love him, irrespective of whether his films bomb or work at the box-office. Any director and producer would love to work with him and I only feel fortunate to have delivered two back-to-back hits with him."
Arbaaz also briefed about his upcoming project which is still in the pre-production stage. "I am working on a script. It will be a commercial film with a lot of comedy and other elements required to make it a blockbuster. I have not decided to cast anyone and neither is my team writing the script keeping any particular actor in mind. The casting decision will be taken only after completing the script and finalising all other logistics," he said.