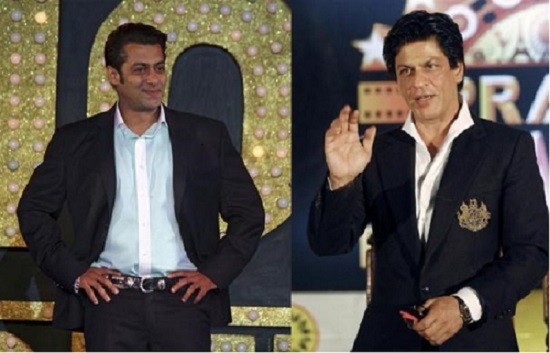 Shah Rukh Khan's "Fan" has been postponed owing to some never-seen-before VFX work and the makers have reportedly decided to release the movie on Bakra Eid – 23 September.
"The other holidays or festival release dates are already booked by other stars. None of the other holiday dates were free - be it Eid, Diwali, Gandhi Jayanti or Christmas. It was only Bakri Eid which gave Fan a window for a proper holiday release. Else, the team would have had to shift the film to 2016 - something SRK himself did not want," DNA quoted a source as saying.
Since it is a Wednesday, the film will benefit at the box office as it would get a five-day opening weekend. The source further said that in case the decision to release "Fan" on Bakra Eid fails to materialize, then it might be postponed until next year.
Interestingly, Salman Khan is known for blocking Eid and this year, his "Bajrangi Bhaijaan" is slated for an Eid-ul-Fitr release. Looks like foe-turned-friend SRK has taken a cue from his contemporary.
Talking about the delay, Red Chillies VFX COO Keitan Yadav informed that the makers were charting into a new territory with the film and thus, the delay. "The film has still around 10 days shooting left to be completed before Shah Rukh moves on to his other projects. The post-production work will take some time longer, hence the decision," an insider told DNA.
In the flick, SRK will be seen in double role – a superstar and commoner – for which Academy Award-winning makeup artist Greg Cannom has been roped in. As the actor will be seen in a different avatar, the director has kept the look under wraps.
Meanwhile, Karan Johar's "Brothers" - starring Akshay Kumar and Sidharth Malhotra - has been blocked for 14 August which was initially reserved for "Fan". "Adi just called and asked me to release BROTHERS on the 14th of August,2015 as FAN is postponed...gestures likes this make my day special...," tweeted the filmmaker.