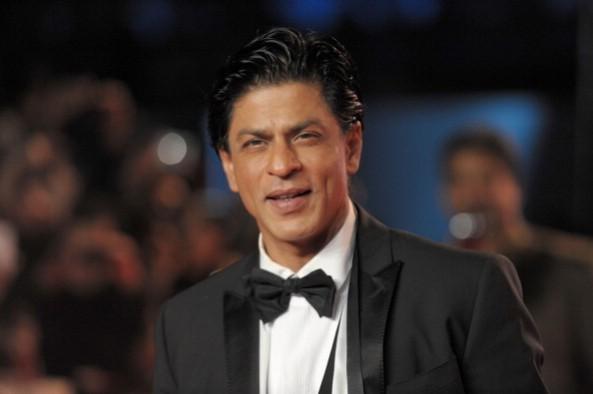 One of the Bollywood superstars who best signifies the saying "rags to riches" is Shah Rukh Khan, also rightly known as King Khan. He has faced the toughest of times during his struggling days and is now one of the richest celebrities across the globe. His charm and wit go hand in hand, and so do his humility and swag.
SRK has been busy promoting his movie Zero, and during a recent interaction with him regarding the film, the actor's certain traits caught my attention that makes him a superstar with an exception. Here I describe my experience of meeting and interviewing the Badshah of Bollywood at Taj Lands End in Mumbai.
Interview begins
Dressed in a cargo pant, checked shirt and a black jacket, Shah Rukh greeted me with a hand-shake and a wide smile. As I was preparing myself with the questionnaire, he lit a cigarette, which certainly added to his style.
Without much delay, I started the interview with some basic questions, which he answered with his usual grace. However, he kept the same amount of calm and wit even when some tough questions were thrown at him (Of course, he is a veteran now in handling media questions).
As the interview got over, he and his team asked journalists to join him in a photoshoot which he shot individually with every reporter present there. The interview session started at around 3 pm and went on non-stop for three hours as many reporters from various cities were invited.
We were asked to take some rest and join the team for a dinner at 8.30 pm where Shah Rukh too would join us for an informal chat. As we all scribes were having a good time on the open terrace of the luxurious hotel, Shah Rukh walked in soon, wearing a black hoodie.
There were around 30 journalists sitting around different tables, and the superstar went up to each table in order to speak to every one of us. He was visibly quite stressed and tired with the entire schedule, but he made sure to know everyone was enjoying the night.
Meanwhile, I found one of his gestures to be funny and at the same time endearing. While speaking to a much elderly journalist during this informal chat, SRK lit a cigarette, but apparently out of courtesy, he kept his hand holding the smoke back.
He was even gracious enough to click selfies with some of the scribes before finally leaving the venue. And it was past mid-night by then.
Tidbits from one of his managers
While casually speaking to one of his managers, I came to know more about SRK's hard-working nature. He told me that there were many such instances when Shah Rukh continued attending media interviews with minimal breaks for around 10 hours at a stretch.
Talking about one such instance, he said that the interview session began at 5 pm and continued till 3 am. While his team was exhausted and wanted to throw themselves to bed, Shah Rukh kept asking them if there were any more interviews to attend.
"This man neither sleeps nor lets us sleep until he is totally sure that the day's schedule was complete and all the media people got what they wanted," the manager concluded.
(Disclaimer: Views expressed here are strictly those of the writer and not represent those of International Business Times, India)