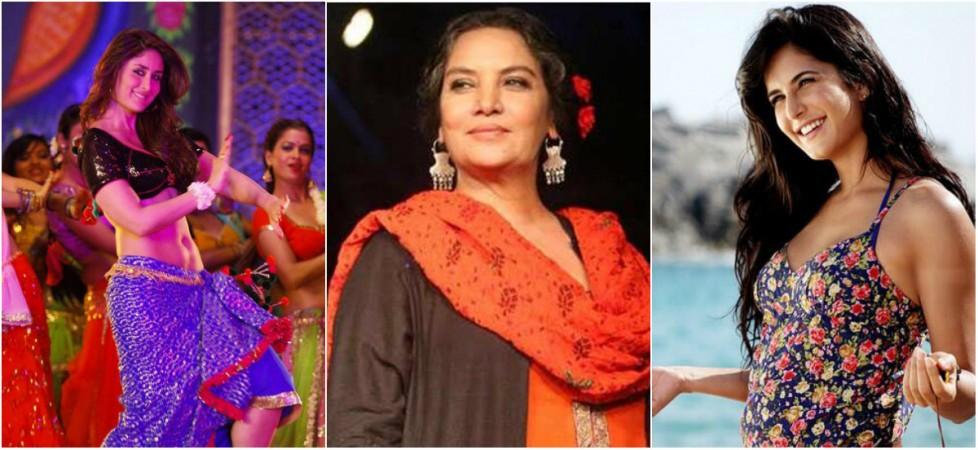 Bollywood actresses like Kareena Kapoor Khan, Katrina Kaif and Deepika Padukone have been a part of item numbers and have won hearts with their performances. But veteran actress Shabana Azmi does not encourage such songs and thus, makes a valid point at the ongoing Federation of Indian Chambers of Commerce & Industry (FICCI) Frames 2018.
Talking at the panel discussion on March 5, Shabana blasted Kareena's Dabangg 2 song, Fevicol Se. Surprisingly, she praised Katrina Kaif for her bikini appearance in Zindagi Milegi Na Dobara. Looks like the veteran actress has forgotten Chikni Chameli and Sheila Ki Jawaani.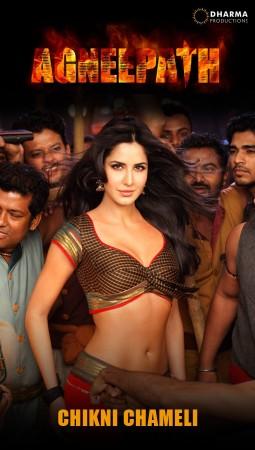 "I have strong views on item numbers because they are not part of the narrative, and they've been put in a film for the only purpose of titillation and nothing else," Press Trust of India quoted her as saying.
Citing the lyrics of Salman Khan-starrer Dabangg 2's Fevicol Se song, Shabana said that even mouthing those lines is a cause for concern.
"Please be informed, when you say 'main tandoori murgi hu, gatka lo mujhe alcohol kay saath' and a four-year-old girl is dancing on it, you are leading to the sexualization of children and the parents who are enjoying it, people who are encouraging her are just as responsible."
To explain her point in detail, she drew a parallel with Zoya Akhtar's Zindagi Na Milegi Dobara and said that Katrina's bikini shots in the film were gracefully filmed.
"In the film, Katrina Kaif comes out of the water in a bikini, the camera doesn't go close to her, doesn't linger on her bosom or the droplets falling. The camera in mid (frame) sees her coming out of the water, picks up her bathrobe, wears it and you immediately accept that she is an instructor who is coming and doing her job."
"The very same shot, if the director had decided to go over, it would be objectification. So it's the intention. There's a difference between sensuality and objectification," she added.
But why Shabana then didn't talk about Katrina's item numbers? This is not the first time that the veteran actress has slammed Bebo's Fevicol Se song specifically.
In 2016, while talking at the launch of Women of Worth campaign, she had said, "I have reservations against item numbers. That's because I think if a topmost heroine is singing 'I am tandoori murgi, swallow me down with alcohol', you cannot laugh it off. It's a serious issue. One person wrote the song, a few more got it made but it was watched by crores of people. They also saw their 6-year old kids singing and dancing on it. Don't you have a responsibility? It's not fun."