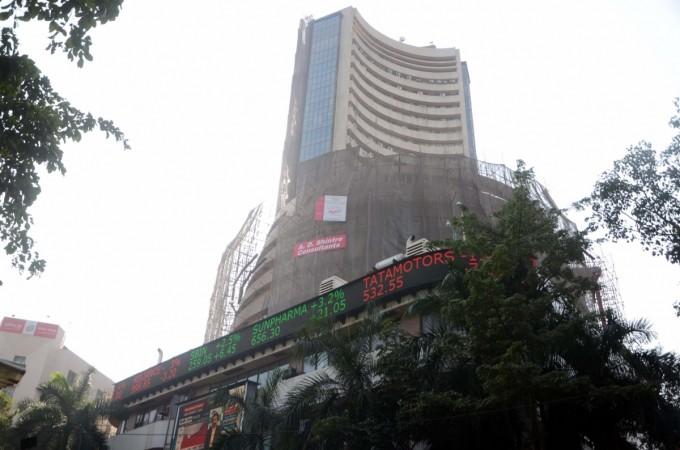 Indian equity market continued its losing trend for the second straight week with a fall of around one percent, taking cues from the Asian market, which slumped owing to a strengthening dollar. The Indian Government's move to demonetise old notes of Rs 500 and Rs 1,000 denominations also affected market sentiments as participants see near-term fall in consumption due to liquidity crunch.
In the opening trade, while Sensex was down 496 points to trade at 26,322 (10:17 am), Nifty was hovering at 8,130 points, down by 165.85 points.
US dollar touched a 14-year high on Tuesday with bond yields jumping on anticipation that new President-elect Donald Trump will take fiscally expansionary policies to boost American economy.
In turn, Asian indices like South Korea, Taiwan and Indonesia extended their fall on Tuesday and India was no exception. Most of the losses were fuelled by fears of more capital outflow by Foreign Institutional Investors (FIIs) in the coming months.
In Indian market, the fall was contributed by most consumer-facing businesses like auto, consumer durables, FMCG and healthcare among others. S&P BSE Auto index was down by 931.84 points, followed by BSE Consumer Durables, which had fallen 735.71 points in the early morning trade.
Mid-cap and small cap indices were the worst losers in the morning trade with both cracking by more than 4-5 per cent.
While Bank of Baroda, State Bank of India, Hindalco, Dr Reddys labs and ONGC were the top gainers in the morning trade, Tata Motors, Asian paints, Grasim were the top losers. Shares of Tata Motors fell more than 5 percent after the company's second quarter profit missed analysts' estimates.
In the forex market, rupee was up 0.45 to trade at 67.70 against the US dollar in the early morning trade.