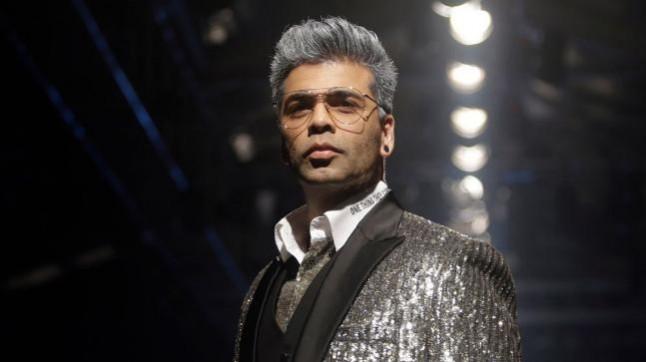 Several Bollywood celebrities like filmmaker Karan Johar, actors madhuri Dixit-Nene, Swara Bhasker, Konkona Sen Sharma and Ayushmann Khurrana have hailed the Supreme Court verdict on Section 377 of the Indian Penal Code (IPC). The Court observed that gay sex is natural and one has no control over it. Section 377 had banned carnal intercourse against the order of nature with any man, woman or animal.
Sex between people of the same gender or third gender had been included or clubbed in Section 377 mentioning sex with animals and children as unnatural. The Delhi High Court had decriminalised sex between consenting adults in 2009, but the judgement was overturned in 2013. Since then, it has been a battle for the people of the Lesbian, Gay, Bisexual, Transgender, Queer and Intersex (LGBTQI) community to fight for their rights to live as normal citizens of the country.
On September 6, in a historic judgement, the SC observed, "Consensual sex between adults in private space, which is not harmful to women or children, cannot be denied, as it is a matter of individual choice. Section 377 results in discrimination and is violative of constitutional principles...The law must be interpreted as per the requirement of changing times."
Bollywood filmmaker Karan Johar, who is open about his sexuality, was ecstatic after the SC judgement. "Historical judgment!!!! So proud today! Decriminalising homosexuality and abolishing #Section377 is a huge thumbs up for humanity and equal rights! The country gets its oxygen back!
Ayushmann Khurrana, who will be seen in the Sriram Raghavan film AndhaDhun next, said on Twitter, "RIP #Section377 The new sunshine of this day is that of a progressive India. Love all!"
Veere Di Wedding actress Swara Bhasker, who is quite vocal about her opinions on various topics, congratulated activists after the verdict on Section 377. She said on Twitter, "Congratulations to all the activists and petitioners on #SupremeCourt judgement scrapping #Section377. Your perseverance just made #India a freer place for everyone! #LoveIsLove #Pride #377Verdict #377Scrapped. Three cheers for the #SupremeCourt."
Swara was talking about chef Ritu Dalmia, Bharatnatyam dancer Navtej Singh Johar, journalist Sunil Mehra, Neemrana hotel chain co-founder Aman Nath and businesswoman Ayesha Kapur.
Congressman Shashi Tharoor said, "I'm pleased to welcome SC decision to decriminalise consensual acts of adults in private. In this country we've allowed govt to interfere in private lives of ppl to discriminate against ppl on basis of sexual orientation,but SC stood up for equal treatment of citizens."
Madhuri Dixit-Nene's company Dance With Madhuri said on Twitter with an image of a dancing woman, "Our nation is dancing today. There's freedom in the air! #Section377 #Pride #lgbt #india #humanrights #loveislove."
Konkona Sen Sharma said on Twitter, "We won! Thank you SC! #377ishistory #pride "Section 377 is arbitrary. The LGBT community possesses rights like others. Majoritarian views and popular morality cannot dictate constitutional rights. We have to vanquish prejudice, embrace inclusion and ensure equal rights."
Singer Neha Kakkar, a judge on Indian Idol 10, said, "My heartfelt wishes to the #LGBT community who have Faught and Won this Battle. A Big Win for Love! A big thumbs up to Humanity & Freedom! Congratulations India #Section377 Gone! #Pride #LoveWins'.
Television channels like Colors and YouTube channel East India Comedy shared photos with the 'Pride Rainbow' embedded in their logo or a prism. Take a look.
This one's for #PrideIndia! #LoveWins #Section377 #LoveIsLove #ChunoApneRang pic.twitter.com/73UthAQQn7

— COLORS (@ColorsTV) September 6, 2018
THIS. IS. HISTORIC. Congrats India! #Section377 #loveislove pic.twitter.com/AC76PM5w0Y — East India Comedy (@EastIndiaComedy) September 6, 2018
Netflix India, who has been popular currently for its play on the Radhika Apte memes, an actress seen in many of their shows, tweeted photos of LGBTQI couples from their web series. Take a look.
Today's a good day. #LoveIsLove pic.twitter.com/cIk28GMEM8

— Netflix India (@NetflixIndia) September 6, 2018
Condom maker Durex India stated with a special image, "Love comes in all forms. Durex celebrates the victory of love."
Love comes in all forms. Durex celebrates the victory of love. #Section377 #Section377Verdict #loveislove #LGBT pic.twitter.com/wbI6UhkkBQ

— Durex India (@DurexIndia) September 6, 2018
Flipkart posted a sweet message, saying, "Here's to celebrating the cancelled order that has delivered dignity, equality, individualism and freedom." Their image said, "The only cancellation we looked forward to. Order #377". Now that's neat.
Here's to celebrating the cancelled order that has delivered dignity, equality, individualism and freedom. #Section377 #LoveIsLove #NayeIndiaKeSaath pic.twitter.com/6XqX0V7NlZ — Flipkart (@Flipkart) September 6, 2018