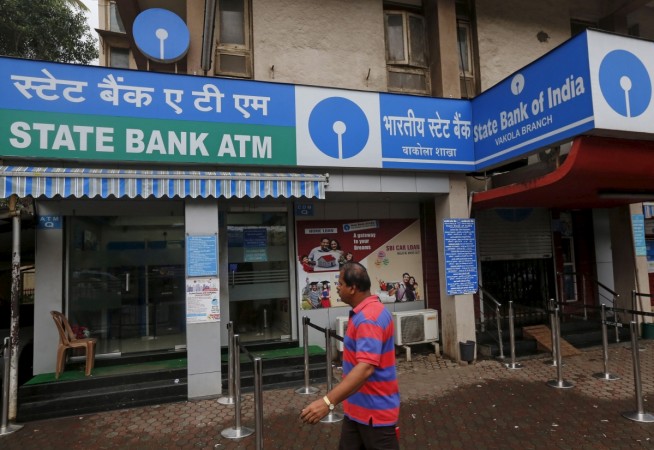 State Bank of India may raise up to Rs 10,200 crore ($1.5 billion) from capital markets in the next fiscal year and later at least about Rs 4,600 crore from an initial public offering (IPO) of its life insurance arm SBI Life Insurance in the next 12-18 months.
India Inc trimmed debt by Rs 95,000 crore in H1 this fiscal
SBI chairman Arundhati Bhattacharya, in an interview with Reuters on the sidelines of the World Economic Forum in Davos, said India's largest lender by assets could also pare its holding in UTI Asset Management Co, which is also considering an IPO.
"We do plan to raise some capital. However, this is also dependent on the fact that there is a merger that we are planning to do," Bhattacharya said.
Earlier, SBI said the merger of five of its subsidiaries and Bharatiya Mahila Bank (BMB) with itself could be deferred until the next financial year (2017-18) as the bank is awaiting the government notification.
Bhattacharya said early in January that engaging in things like a merger in the last quarter would not be a wise thing to do since there will be a number of IT system changes by the middle of February and banks would still be busy replacing withdrawn banknotes after demonetisation.
"As long as the merger is not over and done with, it could be difficult to approach the capital markets," Bhattacharya said.
In December, SBI divested 3.9 percent stake in in SBI Life, in which it 70.1 percent and BNP Paribas Cardif 26 percent, to Temasek and KKR at Rs 460 a share for Rs 1,800 crore. This deal values the life insurer at Rs 46,000 crore.
Assuming the bank puts 10 percent stake (which is the minimum for an IPO) in its insurance arm on the block for the IPO, SBI could mop up another Rs 4,600 crore.
Meanwhile, the government on Friday said it will infuse Rs 1,894 crore capital in SBI as part of its plan to capitalise the bank.
"In continuation of the decision of July 19, 2016, the government has approved to increase the paid up capital by way of preferential allotment of equity shares," a notification said.
Shares of SBI last traded at Rs 251.05 apiece on the NSE on Friday.