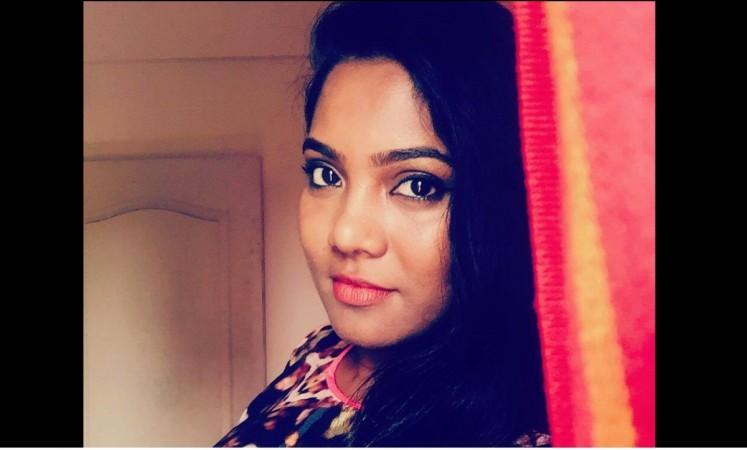 Popular singer Sayanora Philip has shared details of a horrifying experience that she faced at North Railway Station in Ernakulam on December 16, through a live Facebook video. She recalled that a group of auto drivers at the station attacked the driver of the Uber taxi that she had hired to go home early morning on Friday.
Sayanora, who returned to Kochi from her hometown Kannur on Malabar Express at 3:30 am, came online on her social media page at around 4:30 am. "Had a horrifying experience at Ernakulam North Railway Station.what has to be done.i have no clue [sic]," the singer posted on Facebook.
"Usually taxi drivers charge Rs 500 or more every time I try to hire a taxi to drop me at Panampally Nagar. This time, I tried to book an Uber taxi and a driver named Hameed arrived to pick me from the entrance of the North railway station. When I got inside the car, a group of auto drivers attacked the taxi driver asking him to end the trip and resume it only outside the station area. Is there such rule that these taxi drivers should not enter the premises of the station? I still have no idea, [translated from Malayalam]" the singer asked netizens.
"I am a woman, who is travelling alone and this is the first time I had a shocking experience like this even though I have travelled in Meru and Uber many times. I am not supporting Uber just because it is cheap. I am speaking due to the terrifying experience I faced today. We escaped only because I shouted at the auto drivers," she added.
"This is happening in Kerala, where many women travel alone on a daily basis. It is a serious matter and should not happen at any other railway station or airport in future. Therefore, I request all the auto drivers to meet concerned officials regarding this matter, rather than manhandling taxi drivers, who are also doing their job. Officials must also take proper measures to avoid such mishaps that might happen in future as well. After all, we opt for Uber due to the safety concerns," Sayanora says in the live video.
Following the bold move of Sayanora, many celebrities of Mollywood, including Aashiq Abu, Shilpa Bala, Bijibal, Mrudula Murali, Srindaa Arhaan and Rajalakshmy Abhiram, have come forward to extend their support to the singer. Shilpa has also shared a similar experience she faced recently at South Railyway Station in Ernakulam.
"A few weeks ago, an Uber driver had hesitated to come to the main entrance of Ernakulam South Railway station while I wanted a pick up. I didn't know what the problem was until I got into the cab and he had explained about an incident where auto drivers physically harmed his colleague when he had come to attend a lady passenger. Her name was Deepa and she was and still is unknown to me. But today, it happened to my close friend and tomorrow I know that I could be in her place. In a state that has 100 percent literacy, it is a shame to see women go through these things which absolutely is unreasonable. When new modes are introduced considering safety first, our people are smart enough to even ruin that for the citizens. Grow up! Live and Let live!," the television host-turned-actress posted on her Facebook page.
Watch the live Facebook video of Sayanora here:
Check out other celebrity response on the incident here:
Aashiq Abu
There something terribly wrong with our country.
Rajalakshmy Abhiram
This can happen to us too.Be ready to face such situations...
Bold effort Saya Ash Sayanora Philip
Mrudula Murali
Its not the first time we hear of such incidents. We ignore until it happens to us or our loved ones. Airport'le puffs inte vila koreykan nammal edutha ulsham ee karyathilum indavatte!!