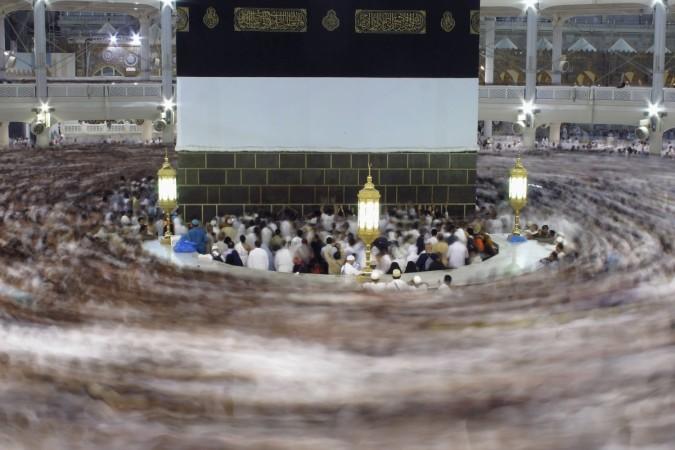 Saudi Arabian authorities have detained an Indian national for posting a controversial photo of Mecca's Grand Mosque juxtaposed with Hindu religious symbols on Facebook.
The photo depicts Al Masjid Al Haram mosque as a temple, photoshopped with Hindu symbols over the Kaaba, the holy building at the centre of the mosque, according to Gulf News, which cited a local daily's report on Tuesday.
A Saudi citizen who saw the post brought it to the notice of the Commission for the Promotion of Virtue and the Prevention of Vice, the kingdom's religious police.
The Indian was detained when he was at an airport. He, however, reportedly said he had only "liked" a link just to see the picture and the photo automatically got uploaded on his Facebook page.
However, since the picture appeared on his Facebook page, investigators said the Indian is guilty of violating cyber laws in the country that punishes production or propogation of any material going against religious values with up to five years in jail and a fine of up to three million riyals.
Lawyers and investigators have called the Indian's act a "grave crime".
Lawyer and former member of the Bureau of Investigation and Public Prosecution Saleh Al-Ghamdi told the Saudi Gazette that "posting, sharing, saving and creating offensive content that violates the general law, religious values, societal principles and privacy on the internet" were crimes.
Saudi Arabia is known to crack down heavily on internet posts that allegedly violate religious values, and is currently facing an international outcry over its harsh punishment to blogger Raif Badawi who has been sentenced to face 1,000 lashes and ten years in prison for setting up the Saudi Arabian Free Liberals Forum.