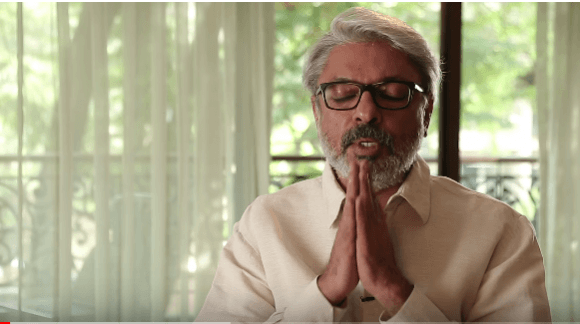 Sanjay Leela Bhansali released a video statement on Wednesday clarifying that the film has no such scene between Rani Padmavati and Alauddin Khilji that would hurt anyone's sentiments.
The makers of the film captioned the video on Twitter as: "Padmavati my tribute to the sacrifice, valour and honour of Rani Padmavati: Sanjay Leela Bhansali."
Bhansali who kept quiet so far opened up and said: "I've made this film Padmavati with a lot of sincerity, responsibility and hard work. I have always been inspired by Rani Padmavati's story and this film salutes her valour and sacrifice. But because of some rumours, this film has become a subject of controversy."
"The rumours claim that the film has a dream sequence between Rani Padmavati and Alauddin Khilji -- something that I have already denied, even in written. Now through this video, I am reiterating that in our film, Rani Padmavati and Alauddin Khilji have no such scene together which hurts anyone's sentiments," he added.
"We have made this film with a lot of responsibility and have kept the pride and honour of the Rajputs in mind."
To this, Arjun Kapoor reacted on Twitter saying: "Yet again a man has to justify creativity because politics & propaganda creates an ugly environment. He's a fantastic filmmaker his vision must be trusted. I'm sure Rani Padmavati & her story will be depicted with respect by him & @RanveerOfficial @deepikapadukone @shahidkapoor" [sic.]
Well, we do agree with what Arjun has to say.

Padmavati controversy has crossed all the boundaries, and as on Wednesday, Union Minister Gajendra Singh Shekhawat said at a conference: "If historical facts and characters are presented with distortions and twists, society will certainly come forward to oppose such distortions of historical characters and it will never tolerate such character assassinations. If the movie does not display authentic history or takes liberties, it will not be allowed to be released."