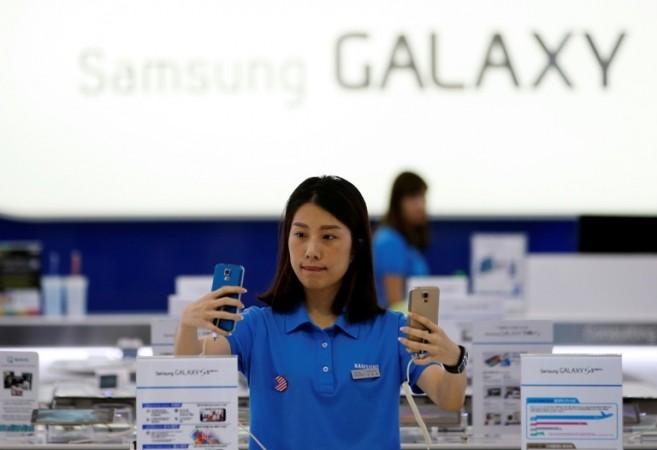 Search engine giant Google joined the ranks of Apple Siri and Microsoft Cortana with launch of its advanced AI (Artificial Intelligence)-based Google Assistant-powered Pixel series phones. Now, leading smartphone-maker Samsung is on the verge of acquiring Viv Labs, the world renowned AI-developer.
Viv Labs co-founders Dag Kittlaus, Adam Cheyer and part of the developer team are the original creators of Apple's famed Siri. They had a bitter fallout with the Cupertino-based company over Siri's functionality, and started their start-up firm in 2010.
Now, Samsung, sensing AI to be the new growth generator for smartphones, has confirmed the news of buying Viv Labs.
"At Viv, we're building the simplest way for anyone to talk to devices and services everywhere. We see a future that is decidedly beyond apps — where you can get what you need quickly and easily no matter where you are, or what device you are near," Kittlaus, who also happens to be Viv CEO, said in a statement. "Samsung offers us a unique opportunity to deliver a single conversational interface to the world's apps and services across a diverse range of products, at global scale."
Earlier this year, Viv Labs demonstrated their state-of-the-art AI technology based Viv app. Current digital assistants such as Apple Siri, Microsoft Cortana, Motorola's Moto Assist and Google Now can only take pre-defined commands and perform or reply with a prescribed response to a task, but Viv is said to be far superior than them.
Users can interact with the Viv like having a normal conversation with another person and get the service delivered, without having to open an app and choose options on the screen, app developers claim.
The Viv application is said to integrate all the information available online, instead of inclining on some select apps installed in the phone for a particular service. It can also intuitively improve itself by learning users' preferences over time.
It can also help you make a purchase online with just voice commands. No other smartphone phone brand in the market offers this. Even Google Assistant cannot make payments via voice commands, but it is expected to be made available later this year.
Read more: Google Pixel phone series: X-factor that makes Nexus successor standout among rivals
With the acquisition of Viv Labs, Samsung is most likely to introduce the AI-based digital assistant, Viv, in the Galaxy S8 next year.
Read more: Ultimate AI-based digital assistant 'Viv' demoed; set to impact e-commerce, IoT
Watch this space for more updates.