In a little over 48 hours of Sam Altman's chaotic, dramatic sacking from OpenAI, the AI's poster boy is joining Microsoft. The tech-giant announced the same on Monday, debunking all the speculative reports that he might return to OpenAI in a reinvented position. Microsoft chief executive Satya Nadella wrote in a post on X saying that Altman would be joining the company to lead, "a new advanced AI research team."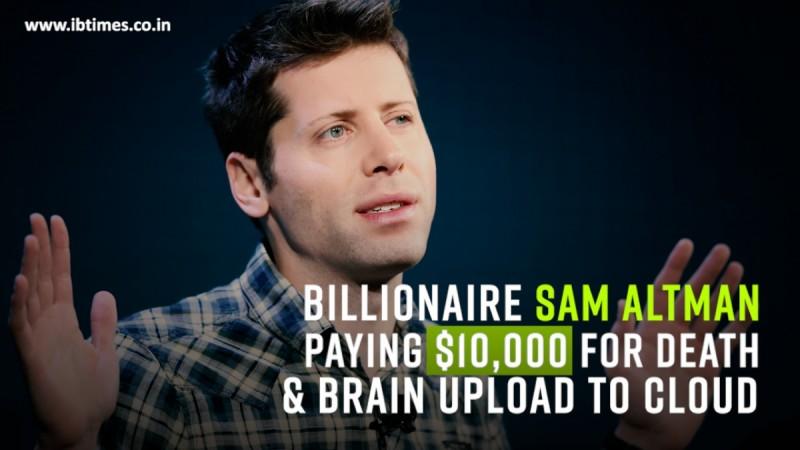 The backstory
Almost every step and progress made by artificial intelligence has been controversial and concerning from the word go. Only now the controversy entered the boardroom of OpenAI. On Friday, the American artificial intelligence research organization ousted CEO Sam Altman and despite his aggressive bid to return, the board refused to give the nod of approval to the proposed terms of Altman's reinstatement. In a huge twist to the tale, the board instead found someone else to step in Altman's shoes. Emmett Shear, former chief executive and co-founder of Twitch, will be taking Altman's spot for the interim period. Reports of Sam Altman being shocked with the development made the rounds of the financial and corporate world.
Who is Emmett Shear?
The new CEO of OpenAI is the co-founder of video streaming site Twitch. He will take over as the interim CEO of the company that has had Altman as its poster boy transforming OpenAI from a non-profit into an organization with a lot of commercial clout and success. Shear confirmed the development on X and called his new role at OpenAI, "once in a lifetime opportunity." He also added that the way Altman had been sacked was, "handled very badly."
Shear reportedly has links to the altruism movement, which is cautious of the risks posed by artificial intelligence. A Wall Street Journal report quotes Shear's take on AI as, "It's like a universe destroying bomb. It's bad in a way that makes global warming not a problem."
Hired for skill, fired for ethics?
An influential figure in the AI industry, Sam Altman helped the firm launch the very popular and generic ChatGPT bot in 2015. Soon after Altman shared a picture with a guest card on social media announcing, "first and last time I ever wear one of these," there have been speculations about the reason for his ouster.
Altman, 38, reportedly, has been ousted from the company for not being, "candid in his conversations." He is also said to have clashed with board members and company officials who think Altman was moving too quickly and without sufficient cautionary measures in place when it comes to the safety implications of AI technology. However, in a statement explaining the development, OpenAI COO Brad Lightcap clarified that safety was not the main reason for Altman being fired, but credited the decision to, "breakdown in communications," and loss of confidence in him. The news was soon followed by reports of some board officials trying to bring back Altman in a reinvented capacity since his ouster received immense backlash from investors and staff.
Speculations galore
Parallel to the news of Sam Altman not returning as CEO, there were speculations that Microsoft Corp, with more than $10 billion stake in the company, is working with investors to bring Altman back. All that now stays put to rest, unless another twist in the tale awaits.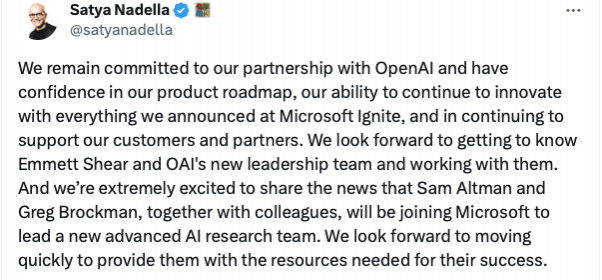 Related