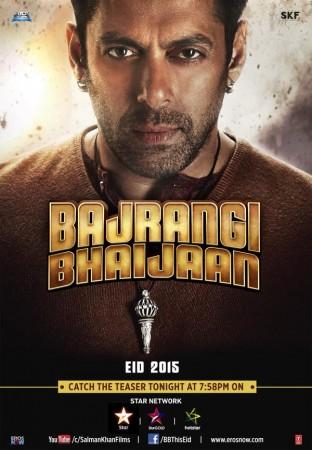 While Salman Khan's fans are eagerly waiting for "Bajrangi Bhaijaan" to hit theatres on 17 July, a petition has been filed at the Allahabad High Court on Tuesday, seeking ban on the film's release.
Social activist, Anil Pradhan of Chitrakoot, has filed a Public Interest Litigation (PIL), claiming that some scenes of the said film could hurt religious sentiments of a certain community, reported PTI.
Further, the PIL alleges that the word "Bhaijaan" in the film's title is objectionable as it is used by certain infamous people in Mumbai and with "Bajrangi" (Lord Hanuman) prefixed with "Bhaijaan", it will offend people belonging to the Hindu community, according to a report in The Times of India.
In the PIL, the Ministry for Information and Broadcasting, the film's producers Yash Raj Films, director Kabir Khan and lead actor Salman have been named as the respondents. The hearing of the case is expected to be held in the next few days and the respondents are likely to be present.
"Bajrangi Bhaijaan" is based on the love story of Pavan Kumar Chaturvedi (played by Salman), who falls in love with a Muslim woman, Rasika (played by Kareena Kapoor Khan). The story also has a young girl who loses her way on the India-Pakistan border and is reunited with her family in Pakistan with the efforts of the "Kick" star.