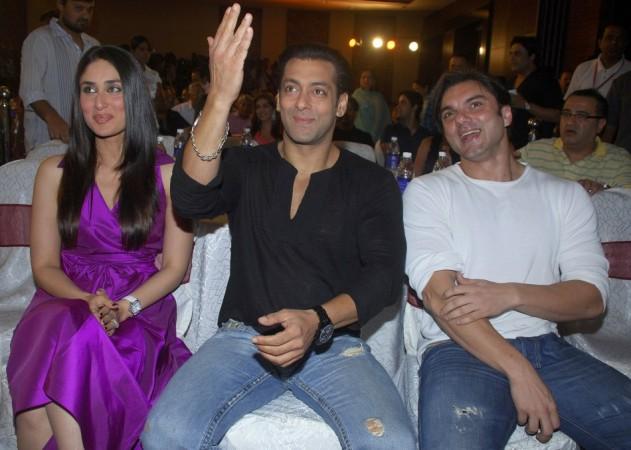 Salman Khan is always a news-maker in Bollywood, and Tiger Shroff also came in news for Ram Gopal Varma's mocking tweets on him. Tiger has now responded to it. Check the latest Bollywood buzz:
Salman Khan warns Sohail Khan
Salman Khan has reportedly asked brother Sohail Khan to control his anger and warned him not to misbehave with media. The superstar reportedly advised this to Sohail, fearing such behavior may affect the reputation of Salman Khan Productions. This advice apparently came on the backdrop of an incident last year when Sohail had reportedly lashed out at some journalists when they enquired him about Salman's marriage. He had reportedly used "F" word to two female reporters.
Tiger Shroff responds to RGV's tweets
Tiger Shroff has now responded to Ram Gopal Varma's recent tweet when he mocked the former saying that he poses like a "gay" and questioned his "machoism", comparing him with father Jackie Shroff. While Tiger's fans were furious on the film-maker, the actor responded to the tweets in a polite manner. "I am not even half the man that my father is. He is the original hero. Even if I tried I can't be like him. But everyone has the freedom of speech. He is a senior director, so, there's not much I can say to him," Tiger said.
Is this picture of Karan's Johar's babies fake?
A picture of two babies is going viral on social media that are being rumoured to be Karan Johar's twins. One picture of two new born babies is being circulated on social media claiming that they are Karan's Yash and Roohi. However, there has not been any confirmation if the picture is real or fake.
Gurmehar Kaur mocks Randeep Hooda
Gurmehar Kaur recently took a subtle dig at Randeep Hooda. After Randeep faced a lot of backlash for sharing Virender Sehwag's tweet, apparently mocking Gurmehar, the young lady took a dig at the actor with another tweet. She recently shared an article where Randeep said that he should have been more careful with the tweet, and she tweeted, "I didn't tweet my hands did". Earlier, the martyr's daughter had made a message on social media saying, "Pakistan didn't kill my dad war killed him". Sehwag had mocked her saying "I didn't score two triple centuries, my bat did". Randeep had retweeted the same.