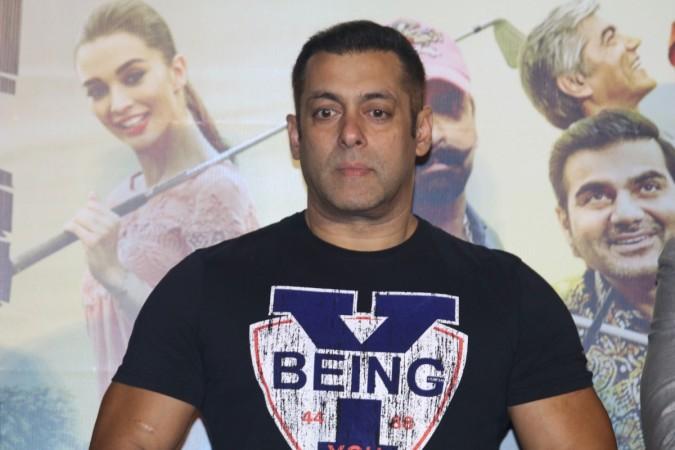 Bollywood actor Salman Khan appeared before a court in Rajasthan on Friday and pleaded not guilty in the blackbuck killing case. Khan is accused of killing blackbuck deer, an endangered species, during a film shooting in 1998.
Salman Khan acquitted in Arms Act case: A list of cases registered against the Bollywood actor
"I am innocent," the film star told the court, adding that he was falsely accused in the case. His co-stars Saif Ali Khan, Tabu, Sonali Bendre and Neelam were also present in the court as co-accused in the crime.
Khan has faced a total of four cases linked with the killing of two blackbuck and two chinkaras in an alleged deer hunt, while he was filming for the movie Hum Saath Saath Hai in 1998. His other co-stars were also charged in the case for instigating him to go for the hunt. The prosecution has 28 witnesses who saw him shooting the animals in Rajasthan.
The Bollywood actor was earlier asked by the court to appear on January 25 in Jodhpur. However, Khan's legal team asked for more time, citing the need for arrangement of extra security ahead of the Republic Day.
Khan was let off last week in an Arms Act case, which was associated with the blackbuck poaching case. He was accused of keeping and using an unlicensed weapon. However, the court acquitted him of the charge. Khan had allegedly used a 0.22 rifle and a 0.32 revolver to kill two blackbuck in Jodhpur's Kankani village in October 1998 during the shoot of the film.
The prosecution failed to provide enough evidence to prove that Khan was in possession of, and used, the weapons, following which the court acquitted him.
The Bishnoi community had lodged a complaint against Salman and four other Bollywood actors — Saif Ali Khan, Sonali Bendre, Tabu and Neelam — accusing them of poaching two blackbuck in Jodhpur's Kankani village on the intervening night of October 1-2, 1998.
Soon after the complaint, Khan was arrested and eventually convicted of killing the blackbuck by one of the trial courts under the Act of Wildlife Protection Act in April 2006 and sentenced to five years in jail, along with a fine of Rs 5,000. The Rajasthan HC also sentenced him to five years in prison. He spent six days in jail, after which the sentence was dismissed by the HC in August 2007 with an order that Salman should not leave the country without asking for a formal permission.