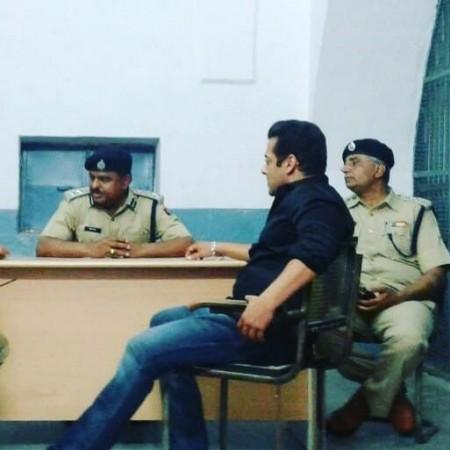 A Jodhpur sessions court found Salman Khan guilty in the 1998 blackbuck poaching case and handed out five years imprisonment Thursday. The verdict invited mixed response and Salman's lawyer has stated that the judgment came as a surprise.
The actor's counsel Anand Desai said in a statement that although they respected the court's decision, the verdict came as a surprise to them. The acquittal of five co-accused in the poaching case gave an impression that Salman had gone out to hunt all alone in the middle of the night, the statement read.
Read the full statement from Salman's lawyer here:
"We respect the decision of the Hon'ble Court. While we are studying the judgement it just came as a surprise, as the entire investigation, and facts of this case were the same as those for which Salman has been acquitted by the Hon'ble High Court of Rajasthan in two cases, and even by the Hon'ble CJM in the Arms Act matter for the alleged offence on the very same night as is the subject matter of the present case. Also, in the present case the Hon'ble Court has acquitted all the 5 co-accused which would imply that Salman was out hunting alone in the middle of the night in a remote area outside Jodhpur. We have preferred an appeal to the Hon'ble Sessions Court and applied for an urgent hearing today. The Hon'ble Sessions Court will hear the appeal for suspension of the sentence / bail at 10.30 tomorrow."
While Salman has been convicted in the blackbuck poaching case, other co-accused including Saif Ali Khan, Tabu, Sonali Bendre and Neelam were acquitted.
Some members of Bishnoi community in Kankani village, Jodhpur had accused them of killing two blackbucks, which are of endangered species. Earlier in July 2016, the Rajasthan High Court had acquitted Salman in the case due to lack of evidence. There was no strong evidence to prove that the animals were shot by Salman's licensed gun.