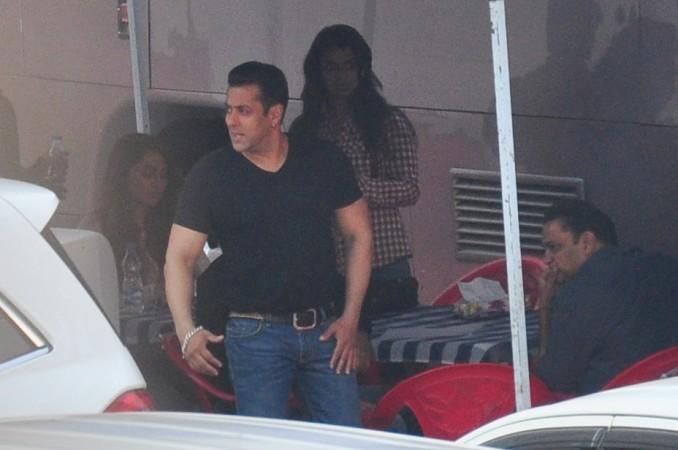 Even as Salman Khan is dealing with the ongoing hit-and-run and black buck poaching cases, the actor has landed in another legal controversy.
An Andheri court in Mumbai has directed the airport police to register an FIR against the actor for alleged criminal intimidation and robbery, after a member of Brashtachaar Nirmoolan Samiti, Ravindra Moorat Dwivedi claimed that Salman and his bodyguard Vishal manhandled him on board a Mumbai-Delhi flight on 4 November, 2014.
Dwivedi alo said that Salman had snatched away some important documents pertaining to late BJP leader, Gopinath Munde that he was carrying with him.
"Dwivedi said he was carrying important documents regarding the demise of BJP leader Gopinath Munde, which he was supposed to hand over to the government. During the flight, Dwivedi alleged, Salman Khan along with his bodyguard Vishal got into a fight with him and snatched the documents from him," said R C Nagbhire, senior inspector, airport police, according to a report in The indian Express.
Dwivedi had also stated that when he approached the airport police soon after the incident, they refused to register a case.
The court has now directed the airport police to register an FIR against Salman and his bodyguard under sections 392 (robbery), 504 (insult with intention to provoke breach of peace), 323 (causing hurt) and 506 (criminal intimidation) of the Indian Penal Code.
As of now, the airport police are in the process of complying with the court order. "No FIR has been registered yet," Nagbhire added.