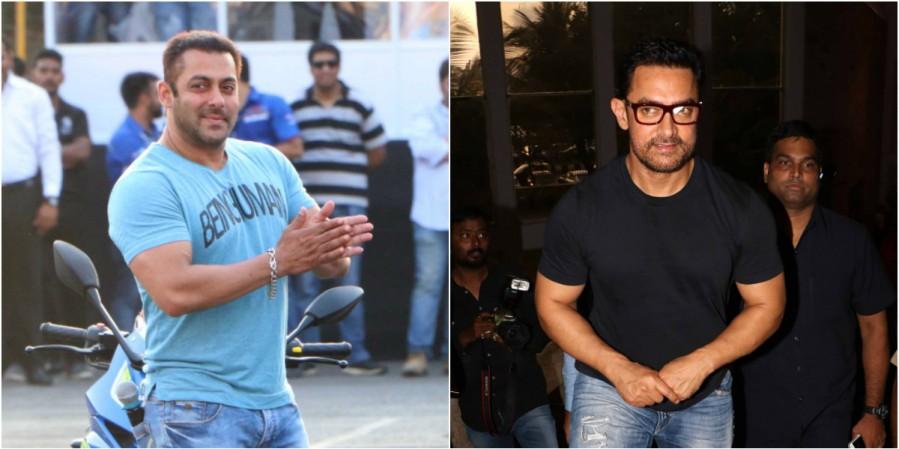 Superstars Salman Khan and Aamir Khan are reportedly having a rift and the source of their conflict is supposed to be their upcoming films, "Sultan" and "Dangal" respectively.
According to DNA, both the actors are set to portray the roles of wrestlers in the upcoming movies. The report cited certain reasons for the cold war.
The rift reportedly started after Salman signed "Sultan". As both "Sultan" and "Dangal" are based on wrestling, and since Salman will be releasing his movie almost five months prior to "Dangal", Aamir feared that Salman will steal the limelight, the report stated.
Shooting for Aamir's "Dangal" will commence on 1 September and the actor has plans to have an extensive shooting schedule in locations of Punjab and Haryana. (90 Kg Weighing Aamir Khan Ready To Start Shooting For 'Dangal)
On the other side, makers of "Sultan" have also plans to shoot in Haryana, which again bothered Mr. Perfectionist. Aamir even called up producer of "Sultan", Aditya Chopra, and asked him to change the shooting locations, which in turn irked Salman, said the report.
A few days ago, Aamir was quoted as saying that the writer of "Bajrangi Bhaijaan" approached him first and he suggested the name of Salman for the role of Pawan Kumar Chaturvedi.
However, film director Kabir Khan soon clarified that Salman was always the first choice for "Bajrangi Bhaijaan" and he never met Aamir with the script. (Was 'Bajrangi Bhaijaan' Offered to Aamir Khan Before Salman Khan? Kabir Khan Clarifies)