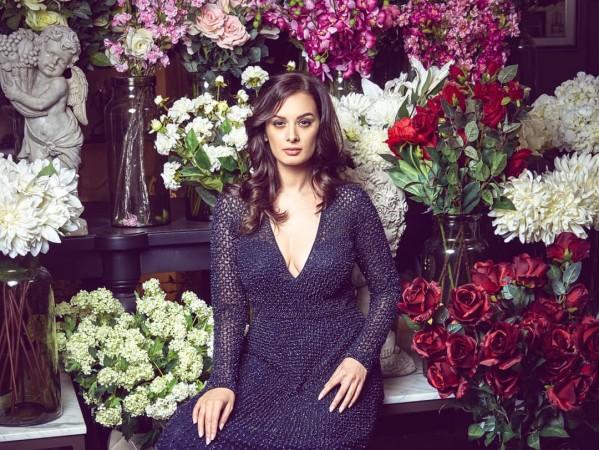 The mega-budget upcoming venture, Saaho has brought together artists who would otherwise never have worked together. Among the many stars cast in the multi-lingual movie are Bollywood actress Evelyn Sharma and Baahubali actor Prabhas.
Evelyn Sharma, who is busy with the movie currently being shot in Abu Dhabi, can't stop gushing about her role in it and working with Prabhas.
He is a superstar. Once you get to know him, he's not shy at all; he's super fun to be around! It's been an absolute pleasure working with him, and the rest of the team," Deccan Chronicle quoted the actress as saying.
Saaho has a huge budget of Rs 150 crore, and makers of the multilingual movie have cast several Bollywood actors for a pan India appeal. B-Town actress Evelyn Sharma, who is playing a crucial role in the movie, is quite excited about being a part of this mega-budget action extravaganza.
It's an action-oriented role that allows me to do something I always wanted to — literally kick butt in an action film! I feel extremely flattered that Sujeeth, our director saw this strength in me as an actress to pull off such a demanding role," the actress told the DC.
The actress is known for her glamorous roles and this is would be her first prominent role in an action avatar. Though quite challenging, Sharma has undergone a lot of training for Saaho. She is curious to know how her fans would respond to her new getup in the movie.
Saaho is a full-fledged action film. I have some gunshot action sequences for which I am super excited. We had the same team that crafted stunts for Avengers, so you can imagine the intensity! The gun training was one of my favourite parts," Evelyn Sharma said.
The German descent actress is said to be doing her own dubbing for the Telugu version of the movie and did not face many difficulties in learning Telugu.
"I took online Telugu lessons via video calls with the help of a tutor. Also, my team helped me master the dialect. I have been constantly working to adapt to the Southern language and it has been a great experience," the actress added.