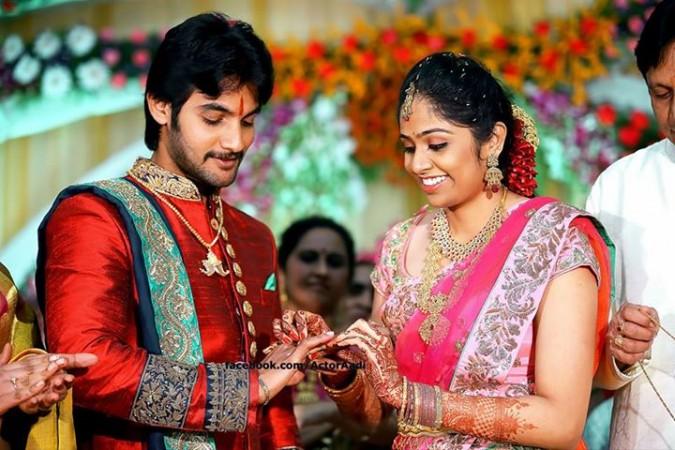 Telugu actor Aadi has revealed the date of his impending wedding, which will be held two weeks after the release of his much-delayed movie "Rough" that is scheduled to hit screens on 28 November.
With barely two days left for the release of "Rough", Aadi is now busy promoting the movie. The actor opened up about his wedding in an interview with 123Telugu and said: "The wedding will be held on 13 December in Hyderabad. My fiance's name is Aruna and it is purely an arranged marriage."
While Aadi wanted to get married only after he attained stardom, his father Saikumar, who is also a popular actor, suggested him to get hitched soon. Aadi's sister's father-in-law, who is close to Aruna's family, is said to have suggested the alliance for the young actor, who in turn gave his approval immediately.
Aruna is software professional from Rajahmundry and her parents are lawyers in the city. Aadi got engaged to her in October 2014 in an intimate ceremony attended by his friends and family. However, the wedding is expected to be a starry and glitzy event.
Aadi explained that he had already spoken to Aruna about the sensitiveness of the film industry. "There's no dearth of rumours if you are in the film industry and I felt it was important for me to tell her a lot about my profession and how delicate few things are. You've to be broad-minded as well and trust is everything in a relationship," The Times of India quoted the actor as saying.
Aadi was recently seen in "Galipatam", which struck gold at the box office. While the film is yet to complete its 100 days in theatres, the actor is set to return with "Rough", which has been delayed for long time.
"Excited Finally Longggg wait is Over.. Need ur love n support Rough releasin this 28 th," the actor tweeted.