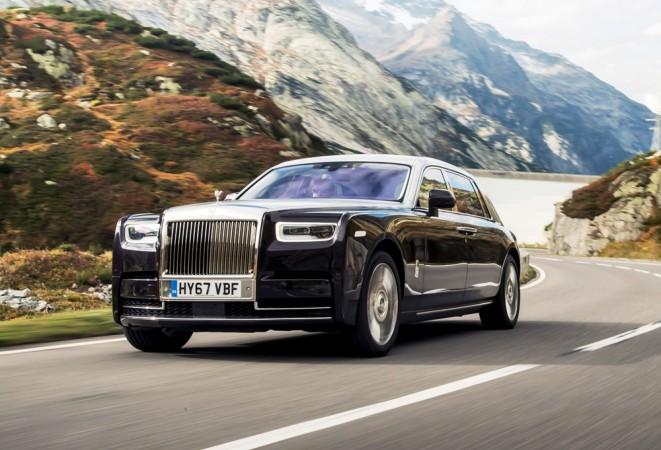 When it comes to the pinnacle of luxury, Rolls-Royce is the only brand a majority will reckon with. The British carmaker under BMW's umbrella had taken the essence of luxury to the next level by launching the eighth generation of its flagship sedan, Phantom, in July 2017.
And now, the company has launched its masterpiece in India. The new Phantom VIII has been priced at whopping Rs 9.50 crore for the standard wheelbase edition. The 'luxury on wheels' is also available in the extended wheelbase version for a jaw-dropping Rs 11.35 crore.
Rolls-Royce had introduced Phantom in 1925. Over the last 92 years, seven generations were produced with utmost luxury. The prolonged existence has also helped Phantom earn the title of the 'best car in the world'. It took six years of development to bring the new Phantom and the good news is that the Rolls-Royce team has just nailed it.

Rolls-Royce claims that they were looking for a 'yacht-like profile' for the new Phantom. The signature Pantheon grille is recessed and pushed up higher. As a result, the Spirit of Ecstasy hood ornament catapults forward. One can also notice that the front end of the car is shorter and the back is longer than the previous one. In addition, more aggressively raked rear glass complements forward thrusting design approach.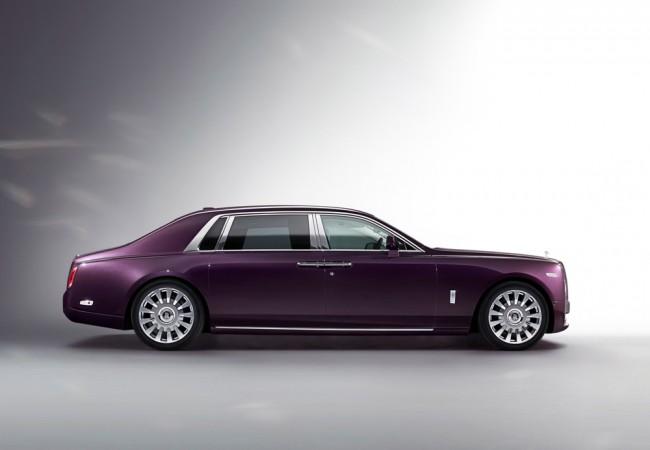 As one would expect from a Rolls-Royce, the interior environment of the Phantom VIII is crafted from the most precious and contemporary materials. New glass fascia for the dashboard is the highlight and it marks the first time that glass has been used for this part of a car. The seats are finished in top quality leather. In addition, cleverly hidden behind the wood paneling on the rear of the front seats are the rear picnic tables and theatre monitors, which are electrically deployable.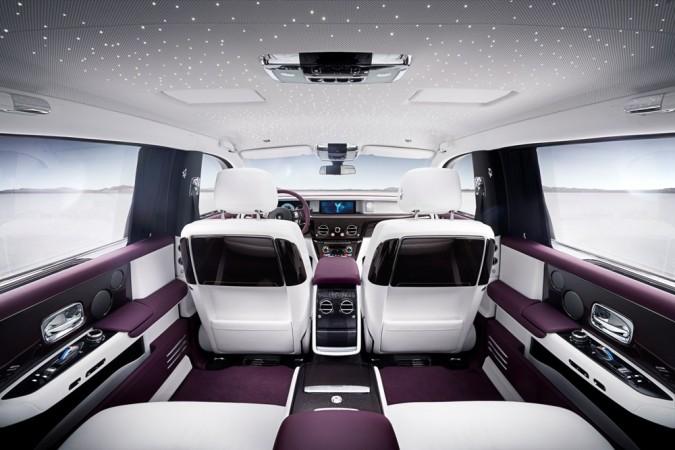 The new-generation Phantom is based on the new aluminum spaceframe platform or as the car maker's calls it the 'Architecture of Luxury'. The platform will also underpin Rolls-Royce's upcoming SUV, Cullinan.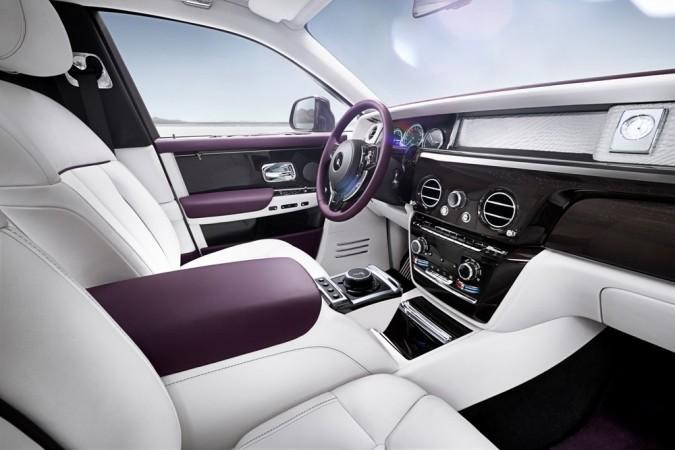 The mammoth is powered by a 6.75-litre, twin-turbocharged V12 engine that belts out 570bhp at 5,000rpm and whopping 900Nm of peak torque from 1,800rpm. Despite being heavy at 2,625kg, the new Phantom is capable of going 0-100kph in 5.3 seconds and reach an electronically limited top speed of 250kmph.
The eighth-generation Phantom will be sold in saloon version only. There will be no coupé or convertible versions and these roles will be taken by Wraith and Dawn, respectively.